Before You Buy
Follow these steps to avoid unexpected pitfalls on installation day.
1.Settle on a sink first. Its size, shape, and features will determine where the faucet should be mounted and how much "reach" the spout should have. Look for this information on manufacturers' websites.
2.Shop in person if possible. Visit home centers and kitchen showrooms to see faucets on display. Make sure handles turn easily and features like pull-out and pull-down spouts work comfortably for you.
3.Measure the spout's height. There are no hard-and-fast rules, but ideally the spout will be tall enough to clear your deepest pot but not so tall that water splashes everywhere when it hits the sink's bowl.
4. Check clearances. Make sure there's enough room behind and beside the faucet to clean around the body and to use the handle without scraping your knuckles.
5.Choose the accessories early. Order extras, like a soap dispenser or separate sprayer, with the faucet, and add a hole in the countertop or sink for them.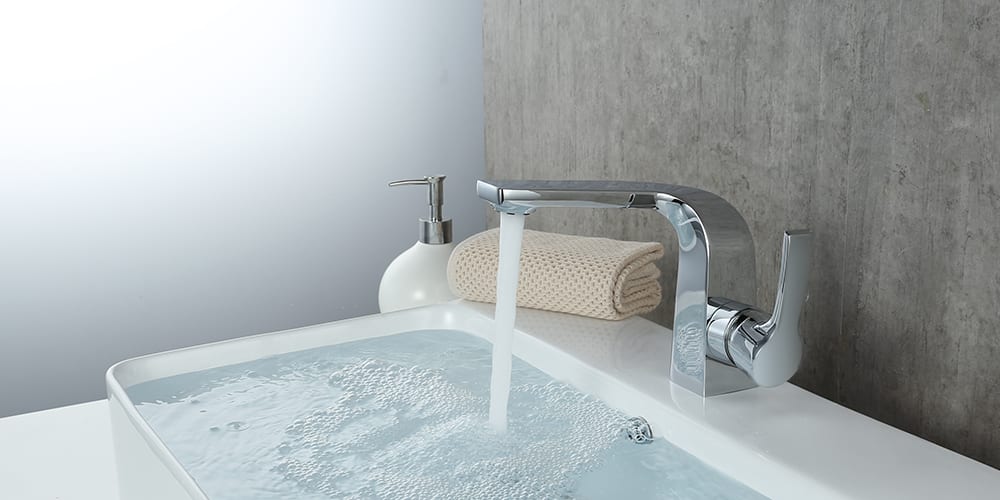 What's It Made Of?
Brass is the most popular option. It's durable and easy to cast, and companies offer a wide variety of models and finishes. Some have sprayer heads made of plastic, so they weigh less and stay cool to the touch (not to mention they're cheaper to make); other parts might be made of zinc. Do your research so that you know what you're buying.
Stainless steel is another good, though expensive, choice. Not to be confused with stainless-steel finishes applied over brass, solid stainless-steel faucets don't need a separate finish. Some companies apply a clear protective coating to resist water spots and fingerprints.
Plastic or zinc faucets are the least durable of the bunch. From the outside, they may look no different from brass faucets. The best way to tell them apart is to pick them up; plastic and zinc are light, while brass has serious heft.
The Right Type of Valve
To control water flow and temperature, today's faucets use cartridge valves that enclose all the working parts in a single, easy-to-replace unit (meaning no washers to swap out). Some valves are made of plastic or metal, but the best ones house a pair of ultrahard, ultrasmooth ceramic discs that rarely leak and aren't affected by hard-water deposits. The only drawback: The discs are brittle and can crack if they snag any debris, so make sure to flush your supply lines before installing the faucet. Cartridge valves differ by faucet make and model; if you ever need to replace one, order it directly from the manufacturer.
Low-End Fixtures
Brass is usually alloyed with lead to make it easier to cast. By law, faucets sold in the U.S. can't contain more than 8 percent lead, but that lead can contaminate water sitting inside the faucet body for more than a few hours. (Running the tap for a few seconds will flush it out.) California and Vermont have enacted a stricter standard: a "maximum weighted average" of no more than 0.25 percent.
How's the Finish Applied?
Electroplating
The most common (and oldest) method. The faucet is dipped in a bath of dissolved metal that adheres to the surface when a current is applied. Pro: Offers a durable, long-lasting finish. Con: Plating is susceptible to harsh cleansers.
Physical Vapor Deposition (PVD)
The faucet is placed in a vacuum and bombarded with metallic ions that bond to the surface. Pro: Results in a very hard, tough finish that doesn't need a clear coat. Con: More expensive than other application methods.
Powder-Coating
The faucet is sprayed with a dry powder that cures when exposed to heat. Pro: Results in an even, thick finish layer.Con: Not as durable as PVD or electroplating.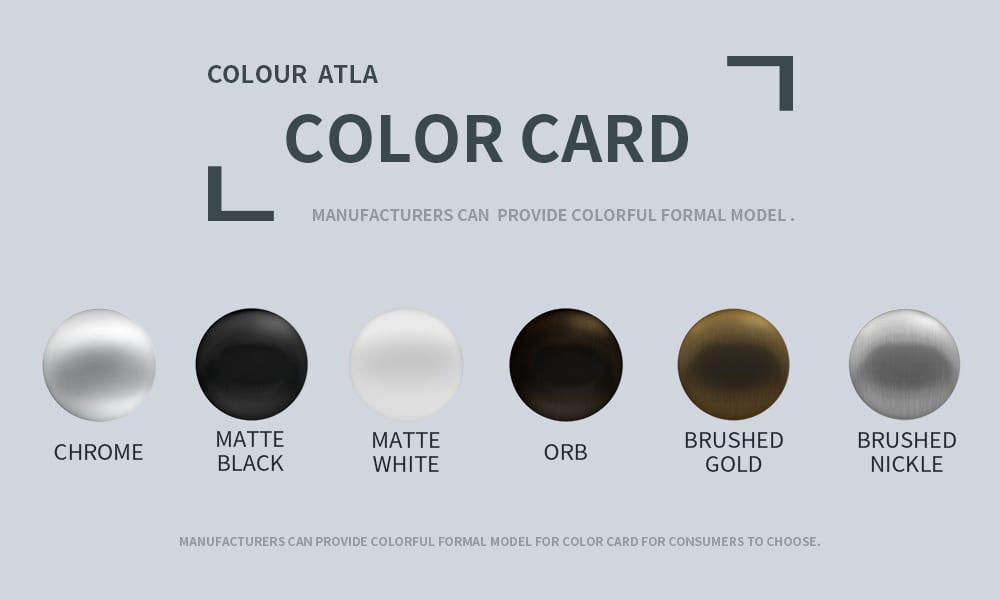 Installation Tips
New faucets are so easy to put in that you barely need tools to do it.
1. Remove the old tap without damaging counters or cabinets. It's tempting to loosen rusted-on nuts by applying heat with a propane torch, but a heat gun or hair dryer would be safer. Remove the nuts with water-pump pliers or a basin wrench.
2. Skip plumber's putty if you have stone counters. Putty, often used to form a seal between the faucet base and the countertop, contains oils that can stain the stone. Most modern faucets have an O-ring in the base and don't require a sealant.