Get the latest catalog and best price!
Where is the China Faucet Production Base?
China's three major sanitary industry bases: Guangdong Kaiping, Fujian Nan'an, Zhejiang Wenzhou, from most of the overseas importers and domestic professional staffs feedbacks, Kaiping City Shuikou Town is well known as the most popular faucet export and best quality faucet suppliers than the others.
1. Guangdong Kaiping "Hometown of Plumbing faucets"
Kaiping City, Guangdong Province is located southwest of the Pearl River Delta. It is a famous hometown of overseas Chinese, a hometown of architecture, and a hometown of art.
The annual output value of more than 500 plumbing faucets and sanitary ware manufacturing enterprises in Kaiping Shuikou Town has accounted for more than 70% of the total industrial output value of the town, more than 100 sales companies, more than 30,000 employees, and annual sales of more than 3 billion yuan. This is the land where our factory Kaiping City Garden Sanitary Ware Co., Ltd located.
[wpgmza id="1″]
The product has a market share of 50% in the domestic market and the export volume is growing at a rate of 20% per year. Shuikou Town was named "China Faucet Production Base" by China National Hardware Association; it was named "China Plumbing Sanitary Ware Production Base" by China Building Sanitary Ceramics Association.
The leading industry in Shuikou Town has gradually formed a powerful magnetic field. Today, there are more than 10 plumbing and sanitary ware enterprises with an annual output value of over 100 million yuan in Shuikou Town, 30 enterprises with fixed assets exceeding 10 million yuan, more than 10 products are exported, and 300 products have obtained national patent authorization. Multiple. The scale and strength of the Shuikou plumbing and sanitary ware industry has increased by 30% per year. The regional brand of Shuikou Sanitary Ware has been well-known at home and abroad.
*Kaiping City Garden Sanitary Ware Co., Ltd(since 2008)
which it locate in Jin Long Road Jia Xin Industrial Zone,Shui Kou Town,Kai Ping City,Guangdong Province,China.
with more than 11 years experience in manufacturer different kind of faucet products,our own brand name VIGA it's good reputation to all over the world,and becoming the Top 10 professional faucet manufacturer in China.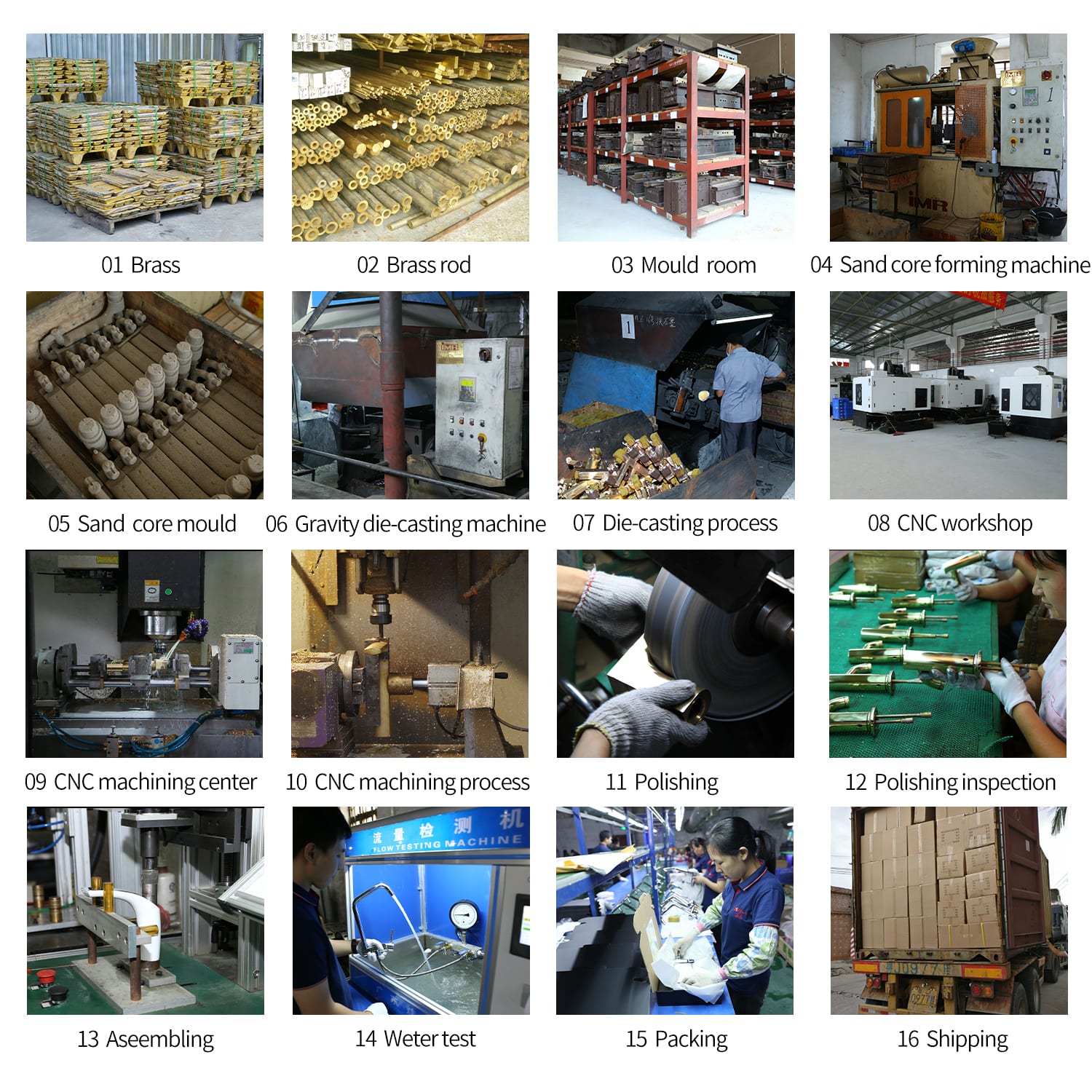 Our production line has formed supporting systems for plumbing faucets like:kitchen sink faucets,basin faucets,shower faucets,bathtub faucets, and sanitary ware series, bathroom accessories, shower fittings and spare parts production series, electroplating surface treatment engineering.Our company have a marketing group of very active sales teams throughout Guangzhou, Kaiping and other Shuikou. and mainly selling to North and South American,Europea,South Asia and the Middle-East.
Our factory was certified by BSCI, ISO, TISI, our products have CE and cUPC certifications. With competitive quality, our products is popular in North America and South Asia.
Welcome to get catalogue by send E-mail to info@vigafaucet.com, our sales team will respone within 12 hours. 

2.Zhejiang Wenzhou "Hardware and Sanitary Ware Capital"
Zhejiang Wenzhou plumbing hardware industry, mainly located in Haicheng area. The geographical position is superior, it is the hinterland of the important strategic urban area in the southeast of Wenzhou Metropolis planning, and the transportation is convenient. In the 1970s, Wenzhou had already produced a family-owned sanitary ware production "enterprise."
3." China Plumbing City" in Nan'an, Fujian
As early as in the 1980s, Fujian Nan'an began to produce sanitary wares such as plumbing valves and faucets. At that time, it was already known as the "hometown of plumbing" in China. With the pace of reform and opening up, Fujian Nanan has developed into Chinese plumbing. One of the industrial bases.
The three major bathroom bases have their own characteristics. From the analysis, if you need the economy can choose Wenzhou and Nan'an. The high-end brand model can choose us in Kaiping because the quality will be better.
Different quality different price, how to choose is also a matter of opinion, and you have the final say.