A faucet is a valve that controls the flow of water. Faucets in British washbasins or bathtubs are usually separated by cold and hot ends. In the United States and other countries, most of them are hybrid faucets.
The latter is produced after mixing cold and hot water, so different temperatures can be controlled to use water. The main raw material of faucet is copper and zinc alloy
Famous international faucet brands have Hansgrohe, Moen, Grohe, Roca, Kohler, American Standard, TOTO, INAX, Delta, Price Pfister, Duravit, Kaldewei, Gerber, Hansa, etc. Generally, these well-known brands, the high-end faucet is produced by themselves, and the low-end faucet is outsourced to the developing country in OEM and ODM. The famous china faucet manufacturer have Jomoo, Sunlot, Yatin, Huida, Arrow, Ying, Huayi etc.
International brands: American and European brands, except the retaining production line, most faucet production work had moved to Mexico and China Taiwan, Malaysia, Chinese Mainland, and other regions. International famous brands' faucet production is mainly in coastal areas in the Chinese mainland. Like:
1.MOEN
Moen's series of products are complete and adapt to the needs of various places. They are widely used in high-end residences, high-end hotels, villas, apartments, commercial office buildings and various public buildings. In the plumbing equipment industry and ordinary residents in the United States and Canada, Moen products are well-known to women and children. Moen is also a brand that is well-known throughout North America and the public has indicated a high purchase rate. In the world, Moen products are favored by users all over the world for their superb technology, advanced technology and perfect after-sales service, and enjoy a high reputation.
The company's philosophy is: Buy it for looks. Buy it for life. Moen Company provides users with high-quality products while providing users with a 5-year warranty. Moen faucets can enjoy a 5-year liability guarantee for any leakage problems.
In 1939, the founder of American Moen, Al Moen, invented the world's first single-handle hot and cold water mixing faucet. People compared this invention to Edison inventing electric lights and Bell inventing the phone. "The magazine named one of the 100 best inventions in the United States in the 20th century.
Moen entered the Chinese market in 1994 and established the first sales company in the Shanghai Waigaoqiao Free Trade Zone. In the following years, Moen USA established offices in Shanghai, Beijing, Guangzhou, and Chongqing, and its sales network has covered more than 300 cities in China.
Moen introduces the leading brand of Showhouse to fully seize the high-end market
2. Delta (China), which was the first wholly-owned plant set up outside of North America's, located in Nancun Town, Panyu Guangzhou, was completed and put into production in 1999, and is the main supply center overseas.
3. American Standard has many factories in China, its faucet factory is located in Jiangmen.
4. Spain Roca, its factory is located in Foshan, Guangdong.
5. German Hansa, its factory is located in Foshan, Guangdong.
6. Japan INAX, its factory is located in Suzhou, Jiangsu.
7. Ameican Kohler, have a faucet factory in Beijing and Nanchang.
8. Japan TOTO, have a faucet factory in Guangzhou and Dalian.
9.German Hansgrohe, its factory located in Shanghai Songjiang Industrial Zone.
10. German Grohe, its factory is in Shanghai Jian Qiao.
Basically, the top faucet brand in the world, except Duravit, Kaldewei, and a few others, most of them had invested in mainland China for their factory, will be incorporated into Global supply, division of labor system in China.
More than 80% of China's faucet export value is from Zhejiang, Guangdong, and Fujian provinces, 15 percent from Shanghai, Jiangsu, Shandong, and other provinces.
China has 4 faucet production bases, Changhua Taiwan, Nanan Fujian, Wenzhou Zhejiang, Kaiping Guangdong.
In these four bases, Taiwan's Changhua City Lukang town is the earliest started and began producing metal faucet in the 1950s, in the 1980s, the heyday of the hardware industry, about half of the faucet was produced in this area. A number of internationally famous brands of faucets are by their OEM.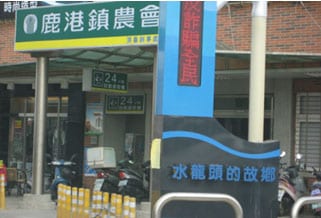 The faucet base in Nanan City, Fujian was also formed earlier. Nanan plumbing industry originated in the 1970s and is one of the earliest manufacturing and sales bases in the plumbing industry in China. Mainly to do the domestic market, the famous brands are Jiumu, Brilliant, Shenluda, Zhongyu, etc., mainly domestic sales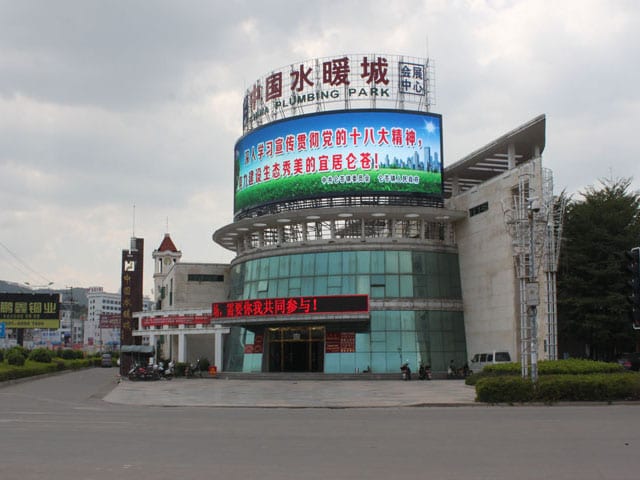 The Wenzhou base in Zhejiang Province is mainly concentrated in Haizhou, Wenzhou, Yuhuan County, Taizhou, and other regions. It has more than 680 sanitary ware enterprises and more than 150 related supporting enterprises. The company has established its own developed sales channels using a warm business network throughout the country. Exports are also gradually increasing. The Wenzhou base is characterized by low prices, but the overall quality level is relatively low.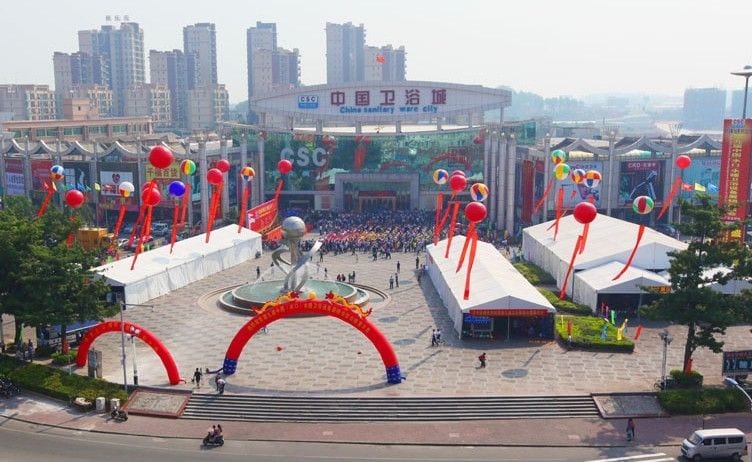 The base of Shuikou Town, Kaiping City, Guangdong Province started relatively late, but it developed the fastest, mainly exporting, the corresponding price is higher, and the quality is generally the best among the three bases. In the area of 33.1 square kilometers in the mouth, there are 468 bathroom accessories manufacturing enterprises, producing hundreds of specifications of induction series, delay series, single handle series, double handle series, and more than 30,000 employees. Any spare parts needed for the production of plumbing and sanitary equipment can be purchased in a place less than 7 kilometers away. There are nearly 500 enterprises engaged in the production of plumbing and sanitary ware in Shuikou Town, with more than 30,000 employees. The production of faucets in Shuikou Town is mainly export-oriented. Shuikou has the largest sanitary equipment exhibition and trade center in the country and a plumbing sanitary commerce and trade street with a total length of nearly two kilometers.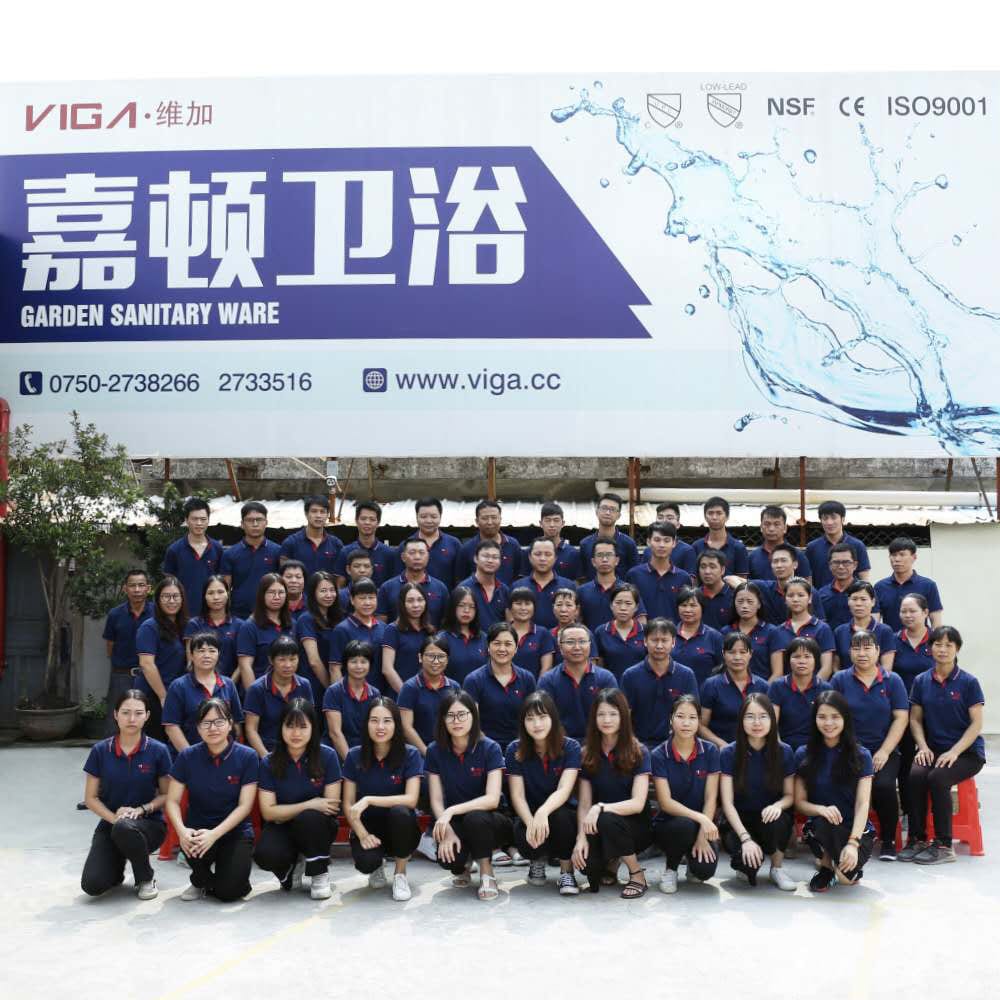 Kaiping Jiadun Sanitary Ware Co., Ltd. was established in 2008, constantly innovating manufacturing technology, researching faucets that lead the trend. Learn all kinds of international big names and introduce the VIGA brand abroad.
In addition, VIGA can handle all business under consumer samples or drawings (ODM) and OEM services. Partners include Europe, North America, South America, Southeast Asia, and the Middle East.
Guided by the concept of "Integrity, Positiveness and Innovation", VIGA provides an enthusiastic and thoughtful service, and high-quality products for consumers is a goal which VIGA pursues. Meanwhile, the company will seize the pulse of the time and move towards the world stage by the mature steady enterprise brand image
Please feel free to contact VIGA:info@vigafauect.com