Kitchen And Bath. Kitchen And Bath Headlines.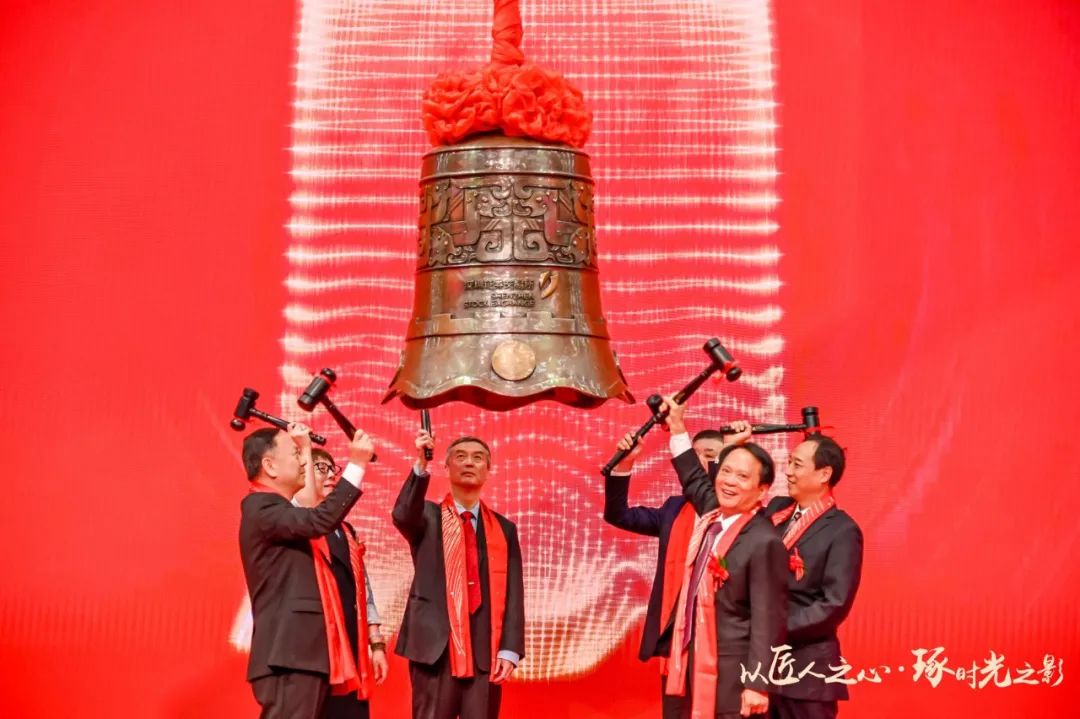 Welcome To The Market
(stock short name: Dongpeng Holdings, stock code: 003012) successfully listed on the Shenzhen Stock Exchange in the small and medium-sized board, successfully landed on the stage of the capital market!
Today At 9:00 Am.
Dongpeng Holdings Is Now Listed On The Shenzhen Stock Exchange!
 (Securities Code: 003012)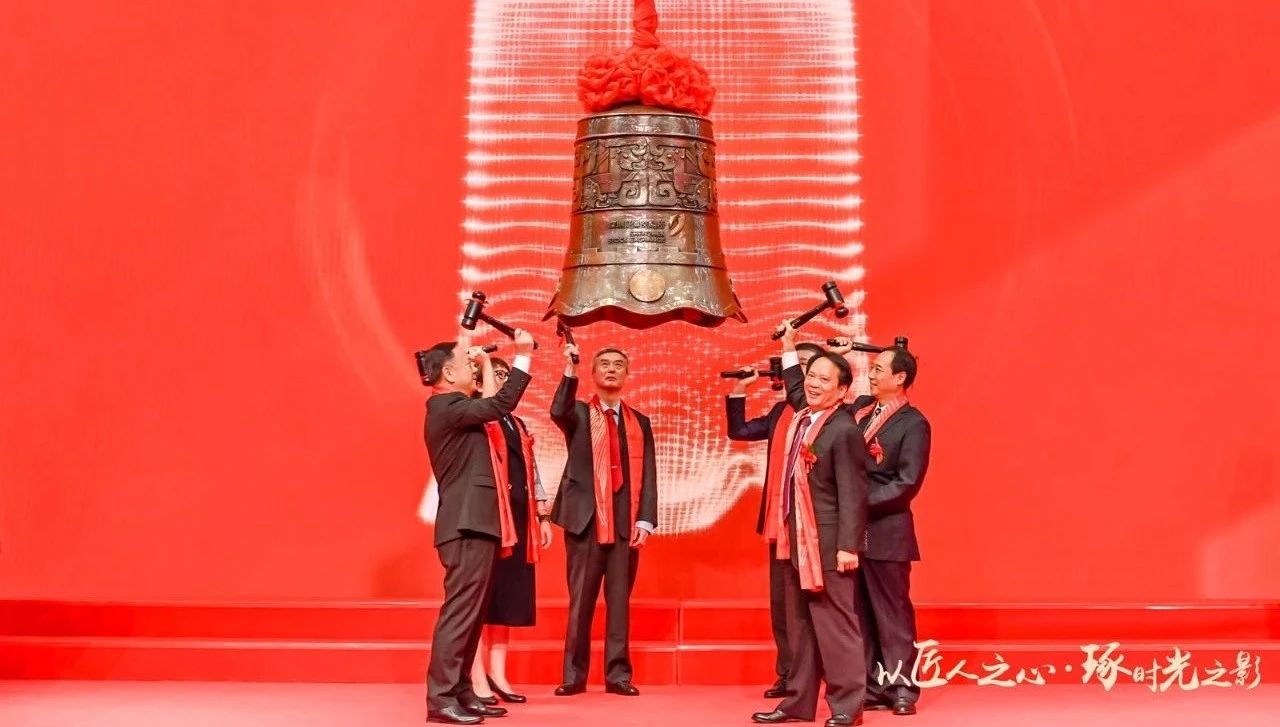 △Dongpeng Listing Ceremony Scene
On the morning of October 19, Dongpeng held a listing ceremony in Shenzhen Stock Exchange, Lu Chengxi, Standing Committee of CPC Qingyuan Municipal Committee and Executive Vice Mayor of Guangdong Province, Zhao Hai, Vice Mayor of Foshan City, Miao Bin, President of China Building Sanitary Ceramics Association and other VIPs from all walks of life, as well as Dongpeng Holdings Chairman He Xinming, Dongpeng Holdings Director Chen Kunliang, Dongpeng Holdings President Gong Zhiyun and other senior leaders of the group attended the listing ceremony.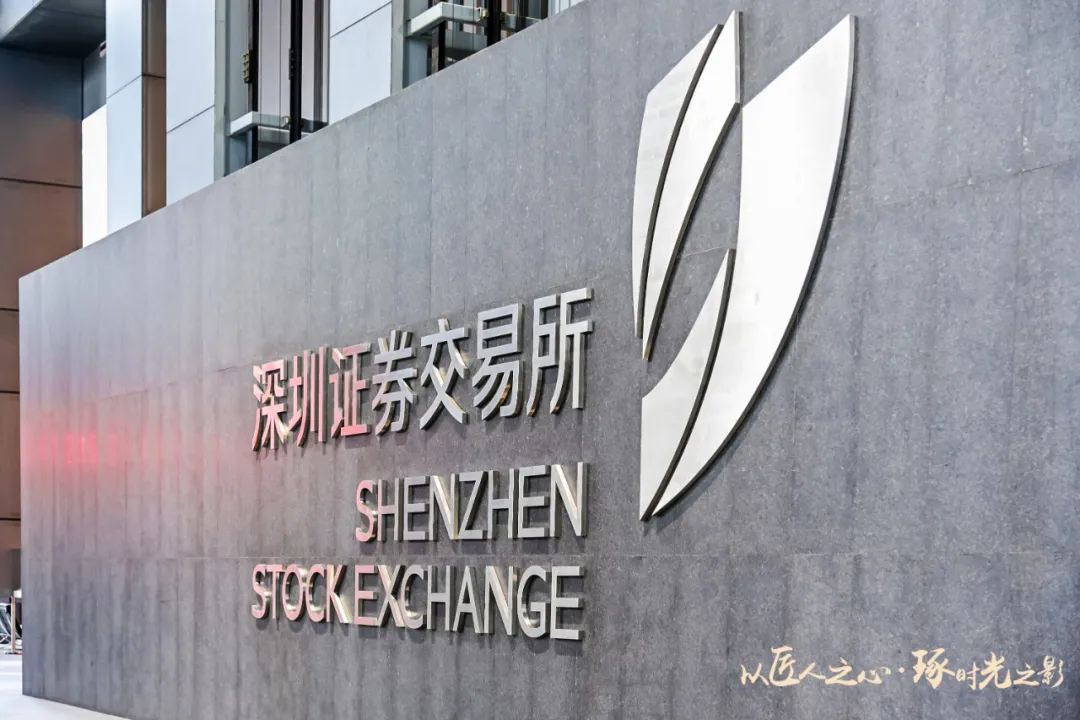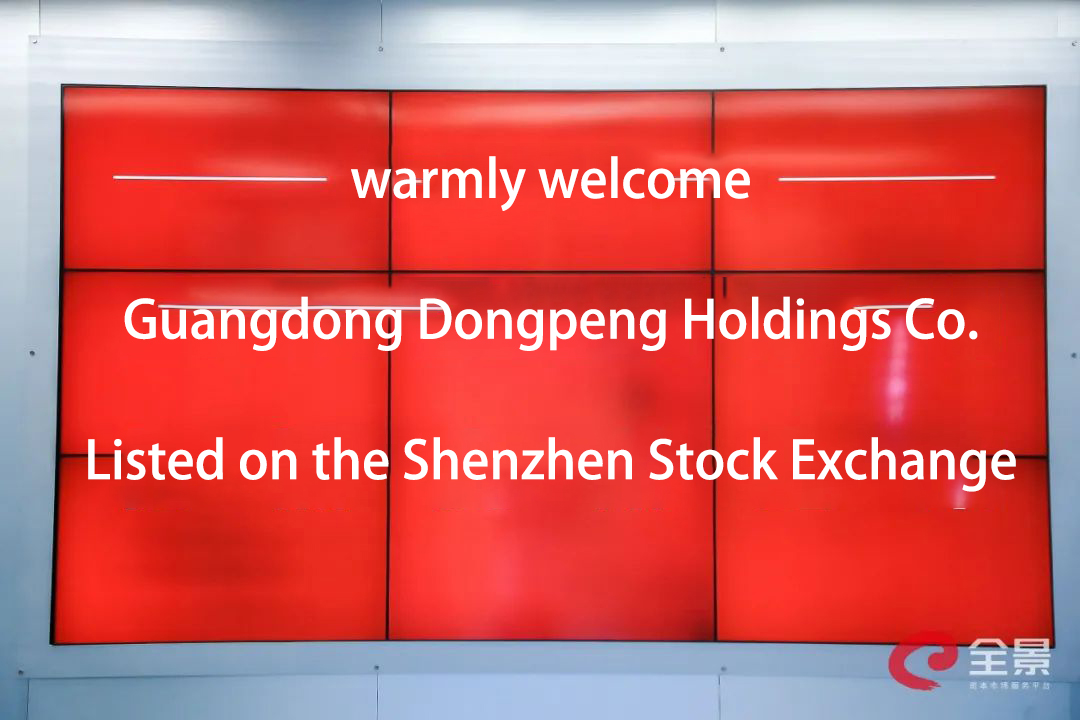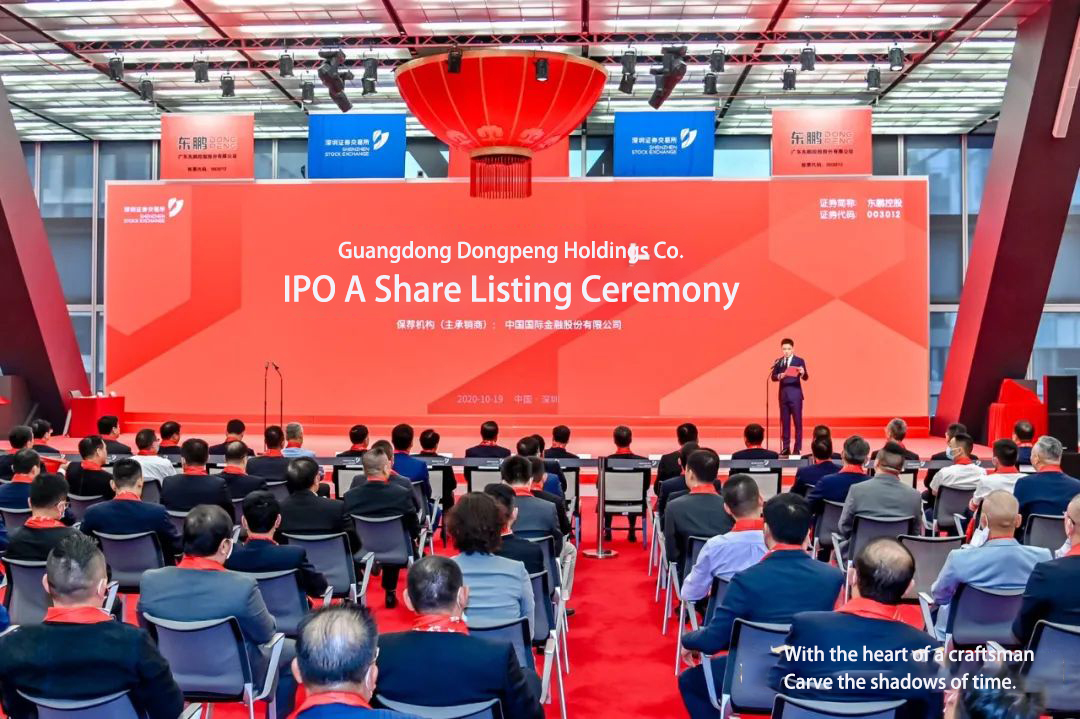 △Dongpeng Listing Ceremony Site
At the beginning of the ceremony, Lu Chengxi, member of the Standing Committee of the CPC Qingyuan Municipal Committee, Executive Deputy Mayor and Deputy Secretary of the Party Group of the municipal government of Qingyuan, made a speech: "Dongpeng has become the third listed company in Qingyuan, we look forward to Dongpeng's significant development in technological innovation, market development and other aspects after listing, Qingyuan will also provide Dongpeng and other enterprises with a warm and considerate service, and wish Dongpeng a great future. The stock market is long on flags!"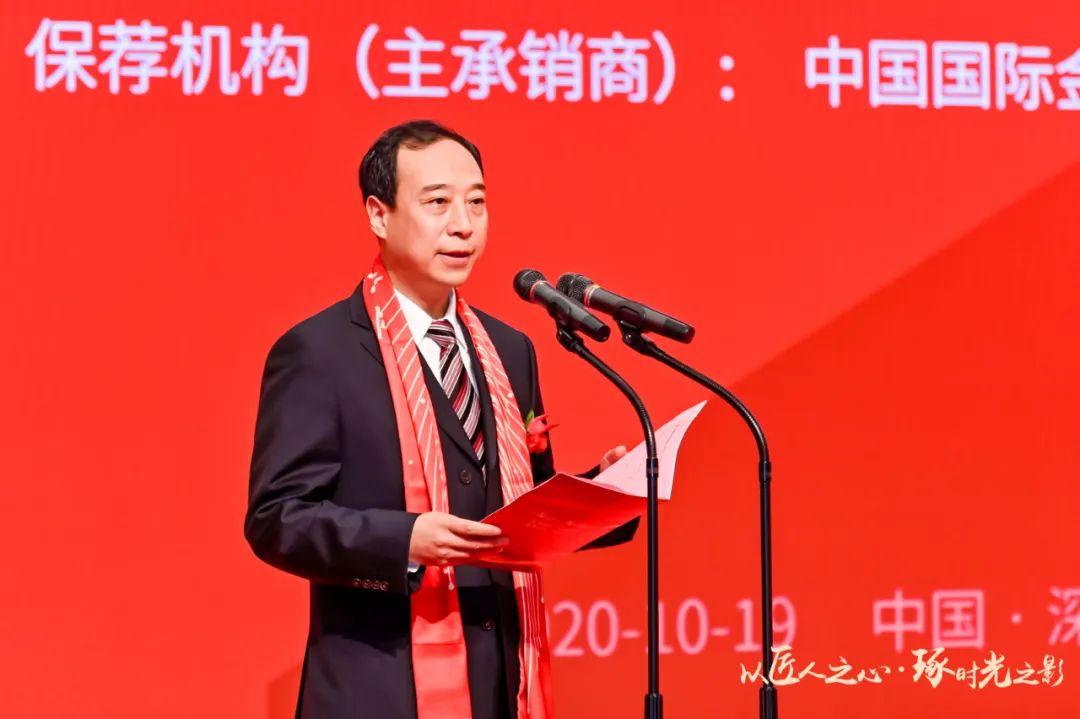 △Lu Chengxi, Standing Committee Member And Executive Deputy Mayor Of Qingyuan City, Deputy Secretary Of The Party Group Of The Municipal Government
In his speech, Zhao Hai, vice mayor of Foshan, kindly compared Qingyuan to Dongpeng's "mother-in-law", compared to Foshan as Dongpeng's "mother's house", and said that all walks of life in Foshan will continue to support the development of Dongpeng: "Foshan is China's important Foshan is the city of manufacturing, last year the total industrial output value of Foshan has exceeded trillion GDP, of which ceramics is an important pillar industry of Foshan. Dongpeng is an excellent enterprise in Foshan, the development of Dongpeng witnessed the reform and opening up of Foshan industrial structure transformation and upgrading of the historical changes and progressive picture. Dongpeng's listing fully proves that traditional industries can be just as vibrant as long as they adhere to innovative development, and I hope that other enterprises in Foshan will take Dongpeng as a benchmark, make full use of the capital market, adhere to the innovation-driven development, and make a big impact in the domestic and international double-cycle environment and pattern."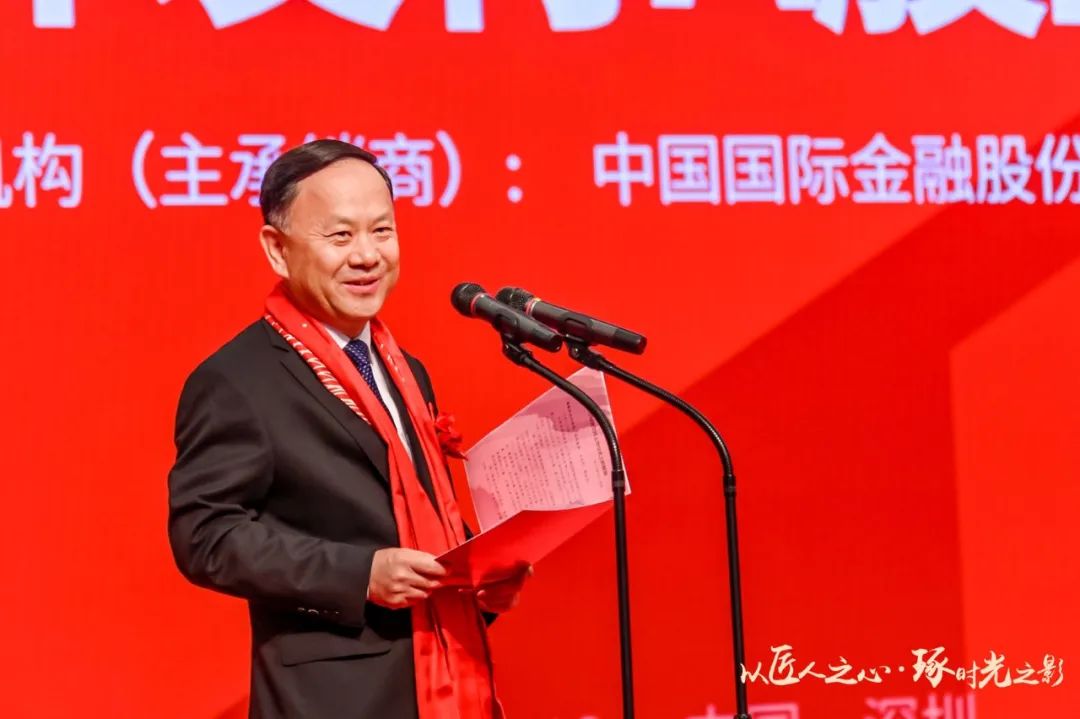 △Zhao Hai, Deputy Mayor Of Foshan
As the sponsor and lead underwriter of Dongpeng, we are honored to serve such an outstanding enterprise as Dongpeng, and we will do our best to sponsor the issuer! and ongoing supervision to provide a full range of services and support."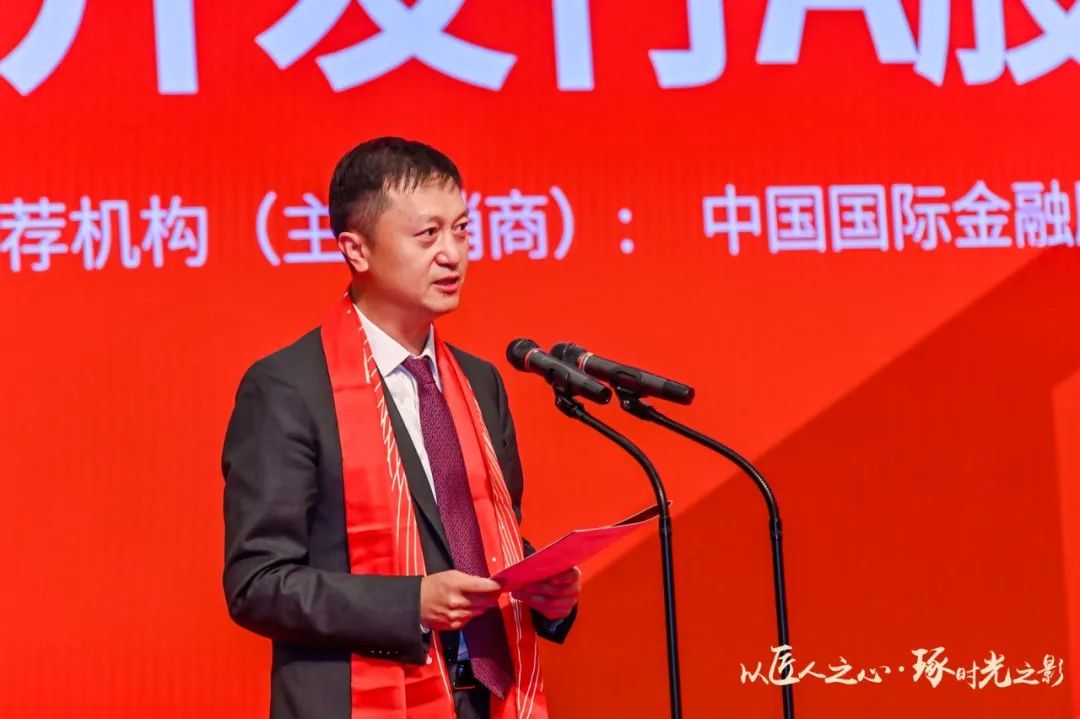 △ Head Of Growth Enterprise Investment Banking Department, China International Capital Corporation Ltd
Managing Director Wang Shuguang
He Xinming, chairman of Dongpeng Holdings, first of all thanked the community for the support and help of Dongpeng, he said: "After Dongpeng Holdings landed in the capital market, we will give full play to our comprehensive competitive advantage, accelerate the pace of innovation, transformation and upgrading, and promote the company to achieve leapfrog development in the strategic direction of environmental protection and energy saving, intelligent manufacturing, and home furnishing! The company will make greater contributions to the development of China's pottery building industry by returning shareholders and society with excellent results."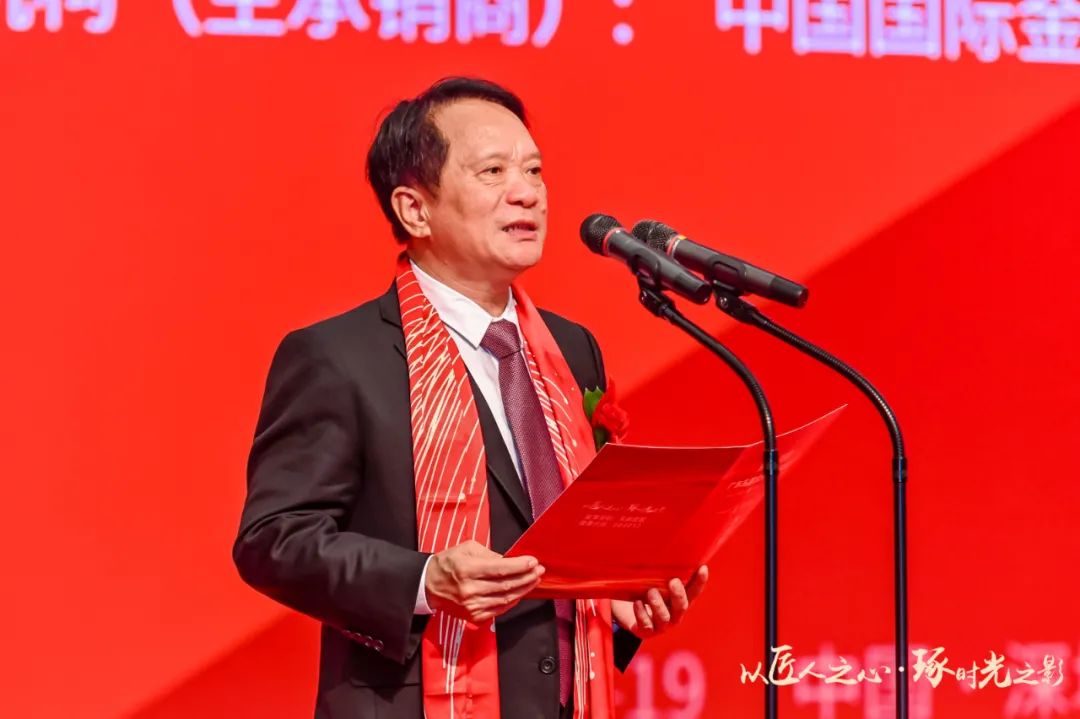 △ Dongpeng Holdings Chairman He Xinming
Subsequently, the Shenzhen Stock Exchange and Dongpeng signed the "Securities Listing Agreement", the Shenzhen Stock Exchange presented Dongpeng with the "Pioneering Bull" as a souvenir of listing, and wished Dongpeng to develop innovation and lead the future.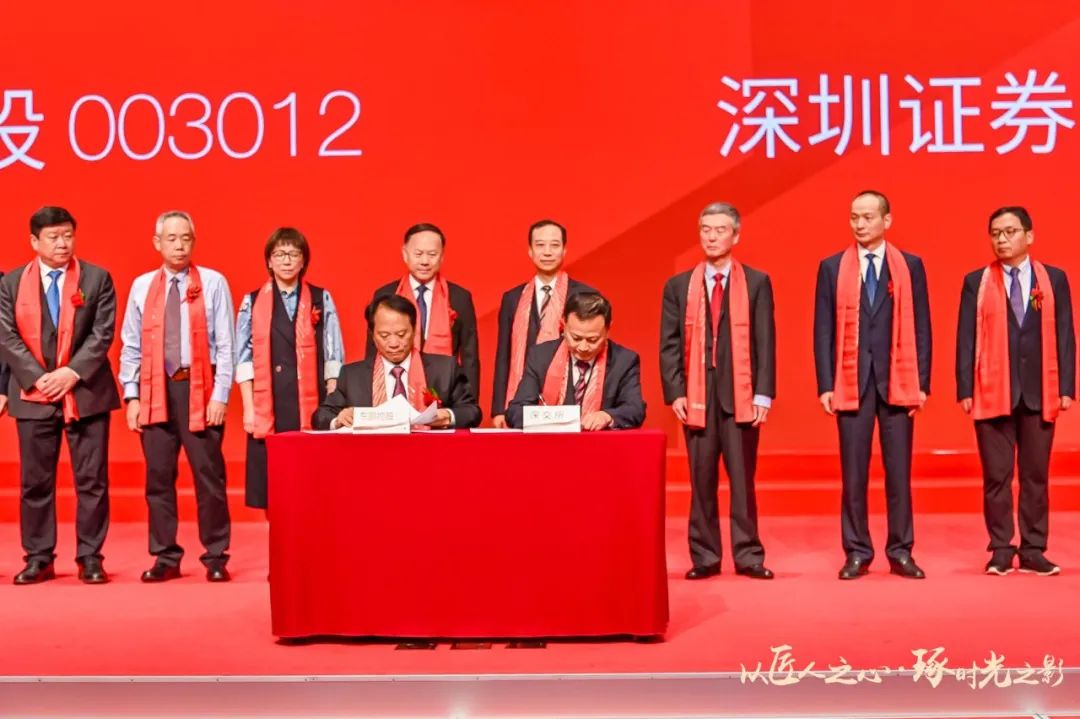 △Signing The Agreement On Securities Listing Ceremony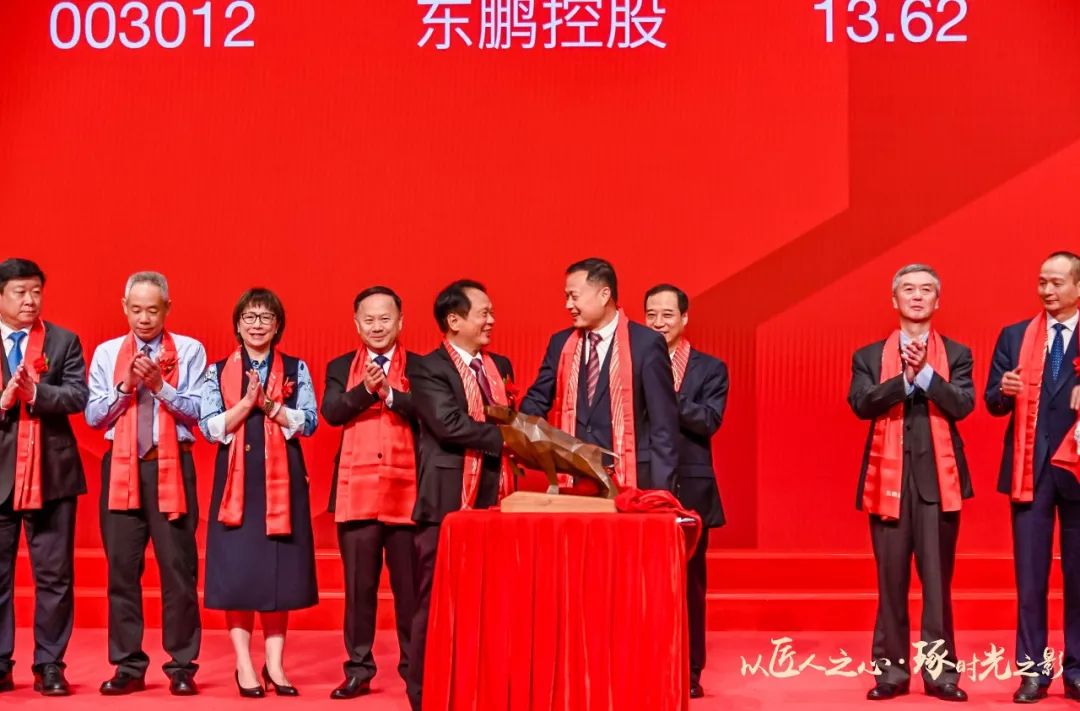 △Shenzhen Stock Exchange Presented Dongpeng With A Souvenir Of The Listing
Then, by the Dongpeng Holdings Chairman He Xinming, Qingyuan Municipal Committee, Executive Vice Mayor Lv Chengxi, Vice Mayor of Foshan City, Zhao Hai, China Building Sanitary Ceramics Association President Miao Bin, Dongpeng excellent dealer on behalf of Wu Hongda, Dongpeng core technology backbone on behalf of Jiang Anning ringing the market opening bell.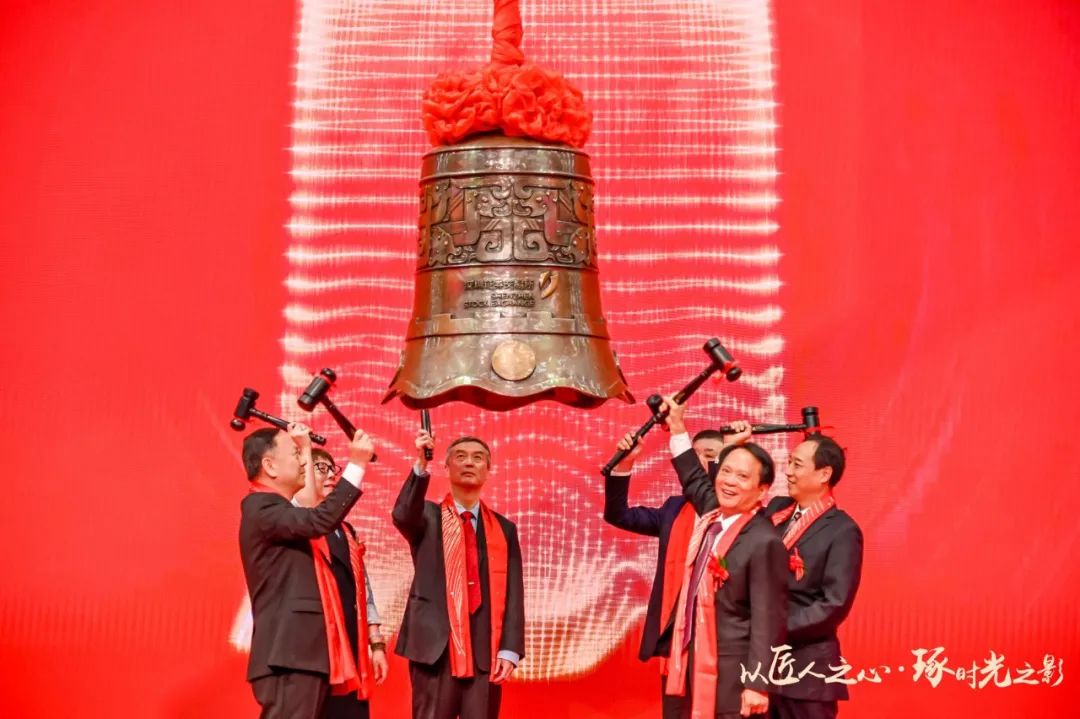 △Dongpeng Opening Bell Ringing
The treasure bell rang, the official opening. As of 11:30 on October 19, Dongpeng Holdings' opening day share price rose 43.96% to 16.34 yuan / share, total market capitalization reached 19.167 billion yuan, only one step away from breaking 20 billion yuan.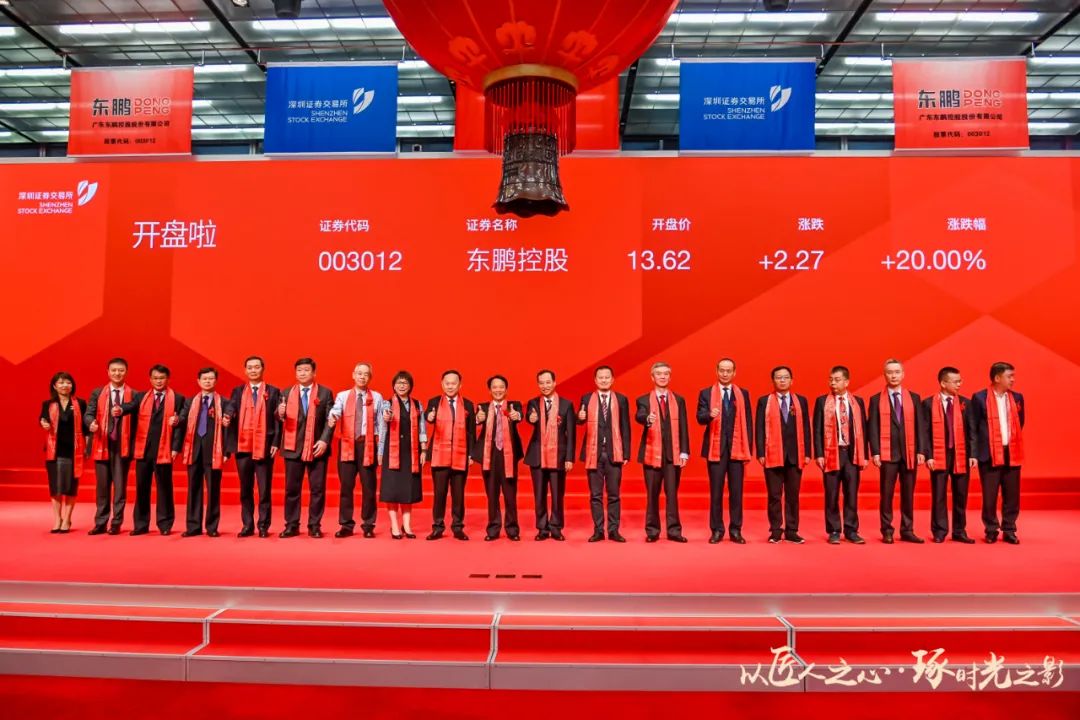 △Dongpeng Holdings A-Share Opening Share Price
Since its inception, Dongpeng, adhere to carry forward the spirit of enterprise "to live by this, fine in this way", customer-centric, and continue to provide innovative products to meet the needs of domestic and foreign markets, winning the reputation and trust of customers, high-end projects, landmark buildings and large real estate developers, and has established a leading position in the industry. In the national brand gradually growing today, Dongpeng steadily and smoothly landed, so that the stage of the capital market and a dazzling new star.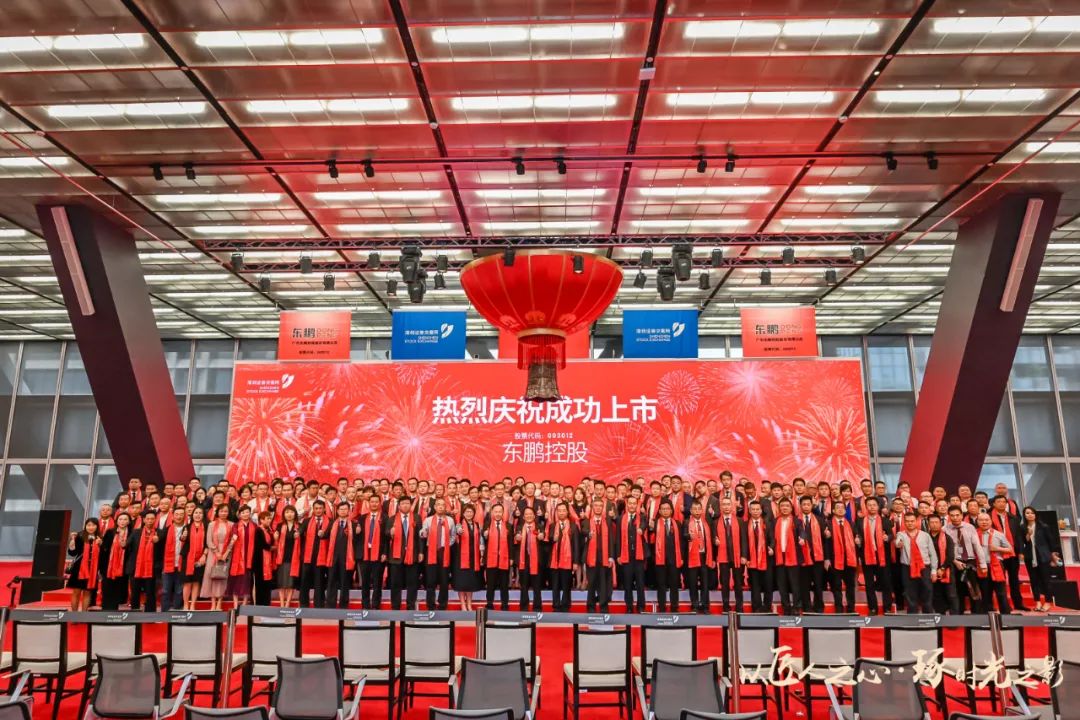 △Site-Group Photo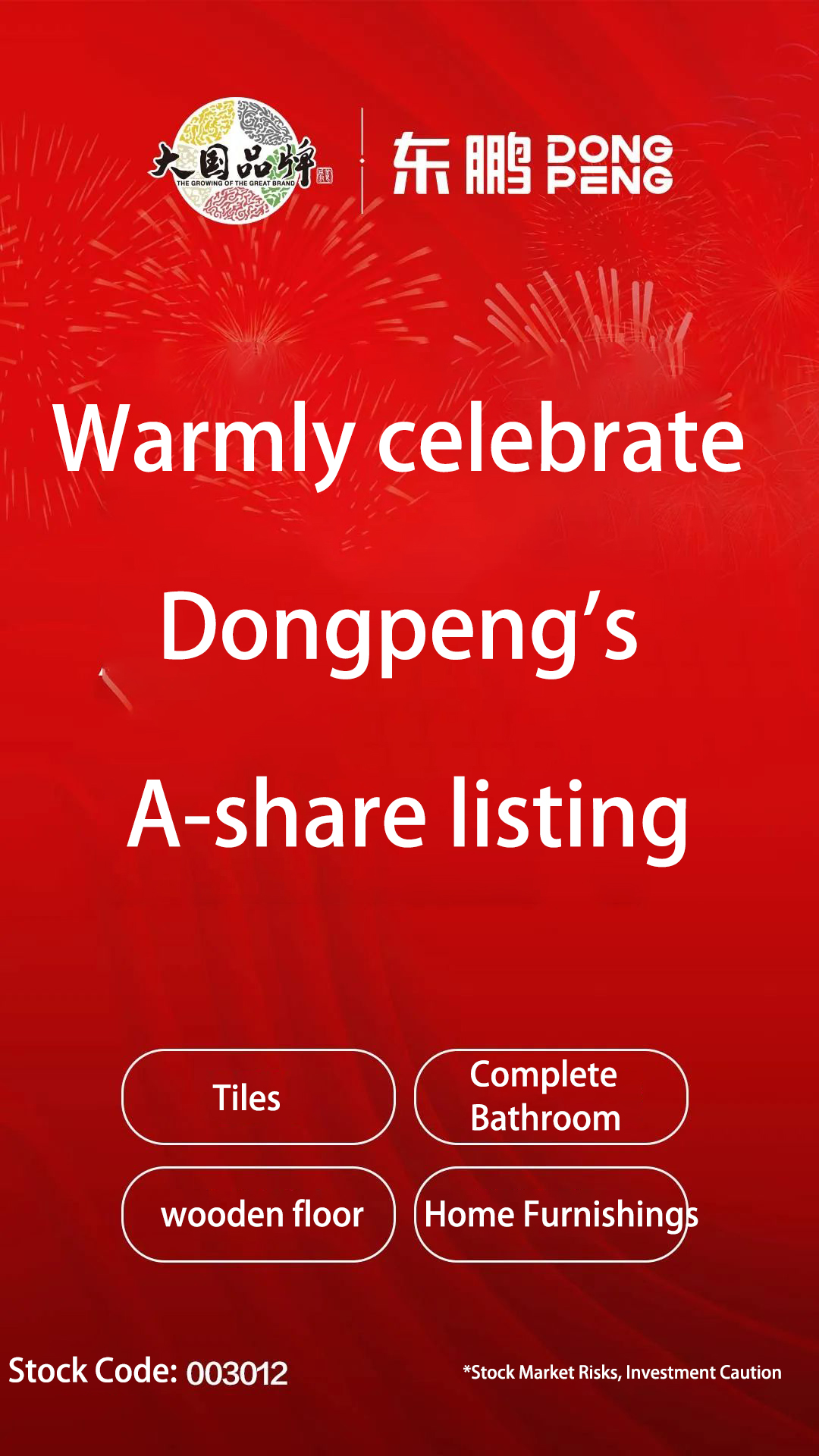 Warmly Congratulate Dongpeng Holdings On Its A-Share Landing!
Take Off, Dongpeng Holdings 003012