Duravit recently announced its 2019 operations. In 2019, Duravit was able to continue the growth trend of previous years with new records in terms of revenue and net income. Despite the low global economic growth, Duravit's total revenue in 2019 were up by 4.8% to EUR 487 million (approximately RMB 3.886 billion), of which the growth rate in Chinese market is as high as 20%, better than many other foreign companies.
Duravit set up a branch in Chongqing, China as early as 2003, followed by another in Shanghai in 2012. The Chongqing project put into operation in 2017 has become the largest overseas investment project since the company was founded, reflecting its emphasis on the Chinese market. From the data point of view, Duravit's layout over the years in China has clearly worked.
The Chinese market recorded the highest growth rate of 20%.
According to Duravit's announcement on the official website, the company set an all-time high by achieving sales of EUR 487 million (approximately RMB 3.886 billion) in 2019. In comparison, sales in 2018 were EUR 465 million (approximately RMB 3.71 billion), 2017 sales were EUR 454 million (approximately RMB 3.623 billion), while sales in 2013 were only EUR 378 million (approximately RMB 3.016 billion), an increase of more than RMB 800 million in seven years.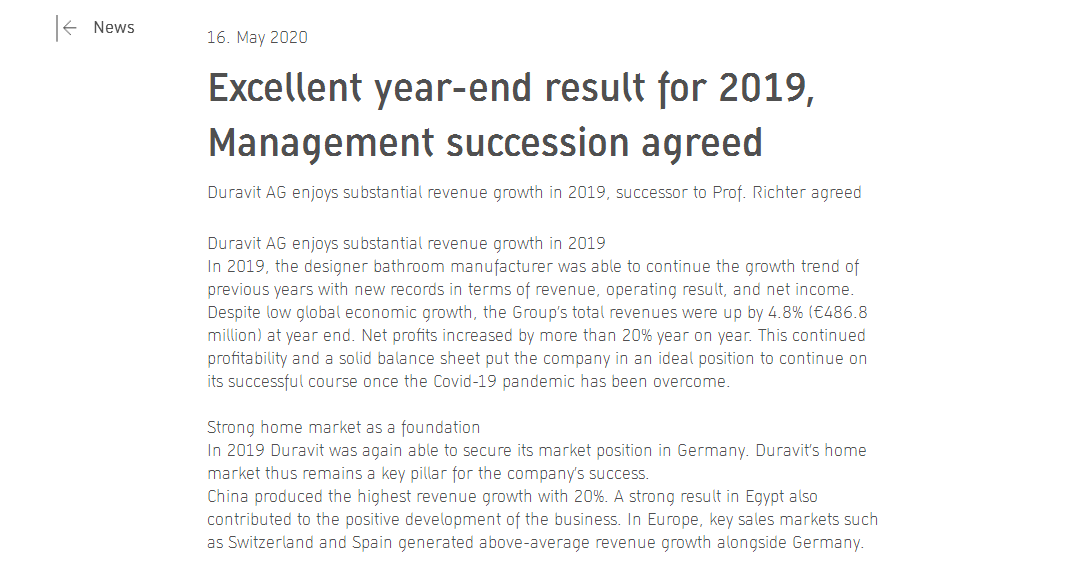 Duravit said, Germany remains a key market for Duravit, with sales and net profits topping all regions. China produced the highest revenue growth with 20%, but Duravit did not disclose specific sales figures. In addition, a strong result in Egypt also contributed to the positive development of the business. In Europe, key sales market such as Switzerland and Spain generated above-average revenue growth alongside Germany.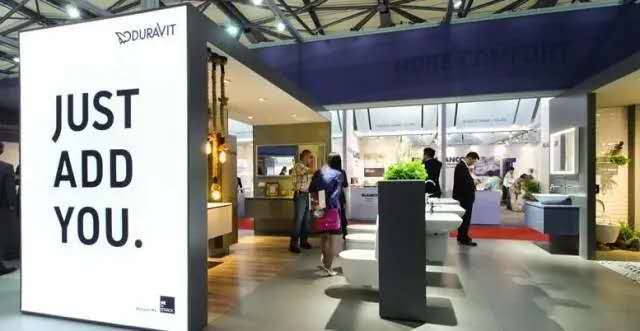 In 2019, Duravit saw sales growth in several categories. Thanks to the launch of the SensoWash series of products, Duravit's sales of smart toilets in 2019 have grown rapidly. Duravit said that the SensoWash Starck f series perfectly combines classic design and ultimate comfort, and has won long-lasting praise from the market. The two high-end series developed by Duravit and Sieger Design have received the favor of consumers, which drove the sales growth of faucets and hardware categories. Besides, the sanitary ceramics business has continued to improve. In addition, Duravit's private customized business contributed more than 2% of total revenue, making positive contributions to key businesses.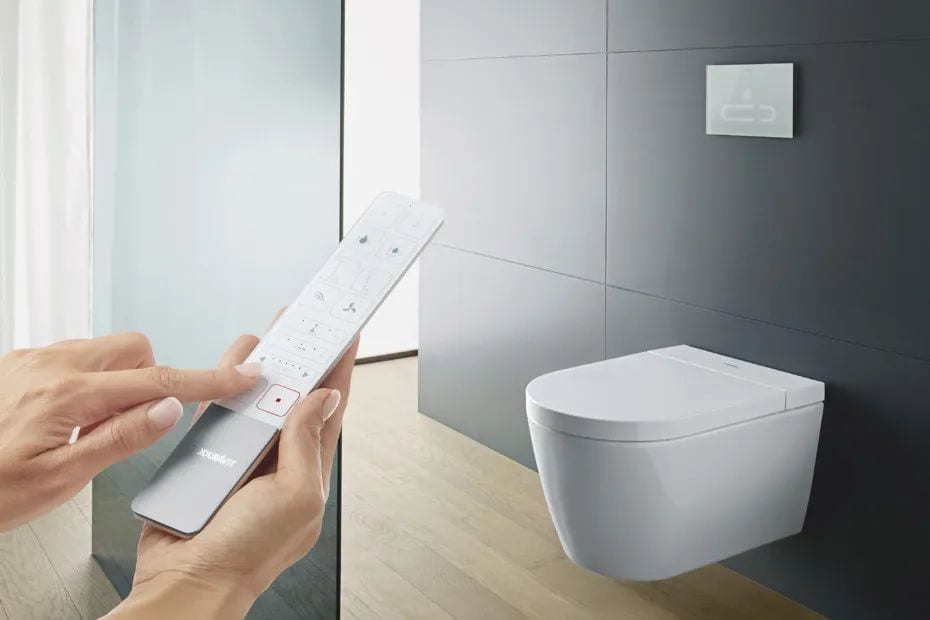 In addition to the business situation in 2019, Duravit also revealed in the announcement that the current CEO, Prof. Richter, will leave the company on June 30, 2020 and devote himself to a new event. He designated Stephan Patrick Tahy as the new CEO of Duravit. It is reported that Tahy was previously the chief executive officer of De'Longhi, and served as vice president and general manager of Mattel.
Sales growth in China is at a high level
In the announcement, Duravit said that the sales growth rate of the Chinese market in 2019 reached 20%, which is the single market with the highest growth rate of the company. For comparison, according to incomplete statistics, the sales growth rate of many other foreign sanitary ware companies in the Chinese market in 2019 were not exceed 12%.
For example, Hansgrohe's sales in China grew by 7.3% in 2019, and Chinese market remains its second largest market after Germany. LIXIL said in its financial report that in fiscal year 2019 (April 2019 to March 2020) China market sales increased by 9%, but there was COVID-19 epidemic impact. Geberit did not disclose details of the Chinese market in its annual report development, but indicated sales growth of 6.5% in the "Far East and Pacific" market, which includes China. Villeroy & Boch also previously stated that there was a delay in its China business in 2019, which, coupled with other factors, resulted in the company's sanitary products sales to decline in the first half of 2019.
It is worth mentioning that TOTO is one of the foreign sanitary ware companies with a large sales growth in the Chinese market in 2019. The company achieved sales of RMB 4.234 billion in China in 2019, with a growth rate of 12%, but in terms of this indicator, there is obviously a certain difference with Duravit.
Continued expansion of influence in China over the past decade
Duravit is one of the earliest foreign sanitary ware companies to enter the Chinese market.  In 2003, a factory covering an area of 22,640 square meters and located in Youxi Town, Jiangjin District, Chongqing city was officially put into operation. In the last ten years, Duravit has made continuous activities in the Chinese market, laying a good foundation for achieving high growth this time.
In 2012, in order to strengthen its smart toilet cover business, Duravit established Duravit Sanitary Technology (Shanghai) Co., Ltd., which is mainly responsible for product development and covers an area of more than 4,700 square meters.
In 2014, Duravit signed a contract to enter Luohuan Industrial Park in Jiangjin, Chongqing, and spent RMB 800 million to build a Duravit (China) R&D and production center. The project used the world's most advanced sanitary ware production equipment and technology. According to Industry 4.0 standards, the annual production capacity is 1.5 million pieces, and it has been officially put into production in 2017.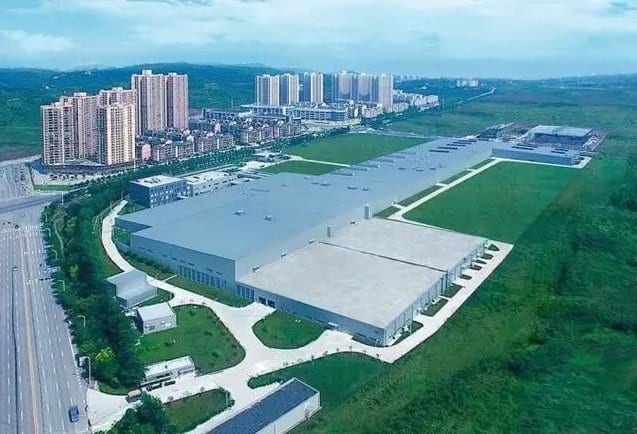 In 2016, Duravit held a Chinese name renaming ceremony in Shanghai, announcing its brand name in Chinese as "De Li Fei".
According to the official website of Duraviti, the company's manufacturing facilities are located in Germany, France, Egypt, Turkey, Tunisia, India and China. Several production bases including Hornberg (German), Bischwiller (France), and Chongqing (China), mainly produce sanitary ceramics, and many other production bases are responsible for other products or services. For example, the Schenkenzell plant in Germany specializes in bathroom cabinets, and the Kairo plant in Egypt specializes in Manufacture of acrylic bathtubs. In addition, Duraviti has established distribution companies in more than 21 countries and regions around the world, and sales offices in more than 10 countries and regions.