It ensures comfort and the highest degree of personal hygiene
A hygienic shower is a small unit installed close to the toilet bowl. By using this unit and sitting on a toilet one can wash the most intimate parts with a jet of freshwater instead of a dry rough toilet paper. Washing the intimate parts of our body with running water is the most gentle and effective method of removing bacteria.
Personal hygienic shower – VIGA product – should be applied in all places where persons reside and use sanitary rooms: in residential, social, industrial buildings and also in public utility facilities, coffee bars, restaurants, hotels, offices, students' boarding houses, sanatoria, hospitals, military barracks, etc. Personal hygienic shower should be standard equipment in washing facilities (especially in small bathrooms).
Hygienic shower in your bathroom:
It ensures full intimate hygiene in a simple, quick and natural way.

It does not occupy much place like a bidet, it may be installed even in small bathrooms.

It provides more options than a bidet in which the water stream is in one fixed place while we can freely handle the shut-off shower head.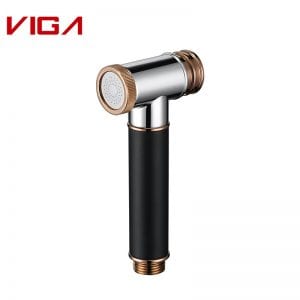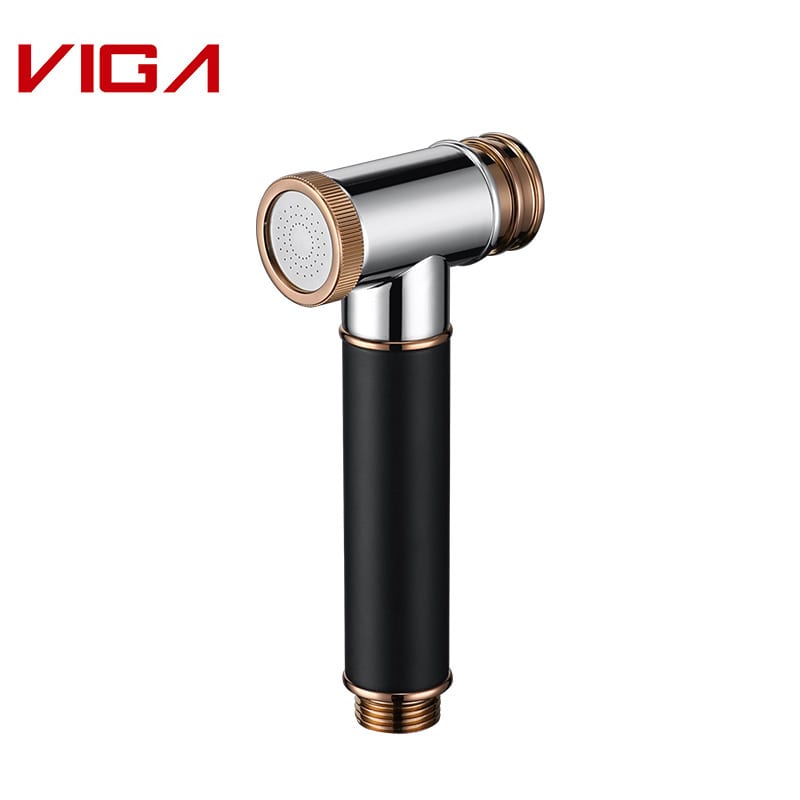 The personal hygiene mini-shower is intended for keeping clean – for washing a body after relieving the urge to fulfill physiological needs. We mustn't wash dirty hands without water! drying them with a toilet paper or towel. We should wash hands with water and then dry them with a paper towel or towel. There is no reason to act differently after fulfilling our physiological needs. Only the use of the personal hygiene mini-shower, i.e. wetting and washing intimate body parts with water, ensures cleanliness – maintaining 100% of the said hygiene. 
The personal hygiene mini-shower should be assembled near a toilet bowl so that the length of a shower pipe enabled free handling of a shower gun allowing not only for spraying water onto a person sitting on a toilet bowl, but also for cleaning up the bowl itself and getting rid of the traces remaining on its surface, which is very common taking into consideration a poor design of the toilet bowls available on the market.
At this point, it is hard not to blame manufacturers of toilet bowls for designing such water and waste flows that a user, almost every time, needs to clean up the bowl with a toilet brush. Thus, the toilet bowl – as a product – is defective. Toilet bowls manufacturers tend to forget about the most basic function of their products. But a customer is pleased with the bowel design, since the manufacturers compete with each other in it, which results in losing its basic functionality and experiencing problems with keeping it clean. Therefore, there should be a toilet brush and a toilet brush holder included in the price of the bowl. This "marvelous invention," which is often equipped with a fancy holder and a container with some feces and reeking water, hangs or stands even in a posh bathroom.
Our product – the personal hygiene mini-shower – eliminates the said toilet monster and it restores a proper and periodic function of the toilet brush, namely that of bowl cleaning. After using, the brush hangs clean and smells nice.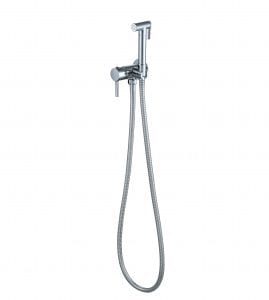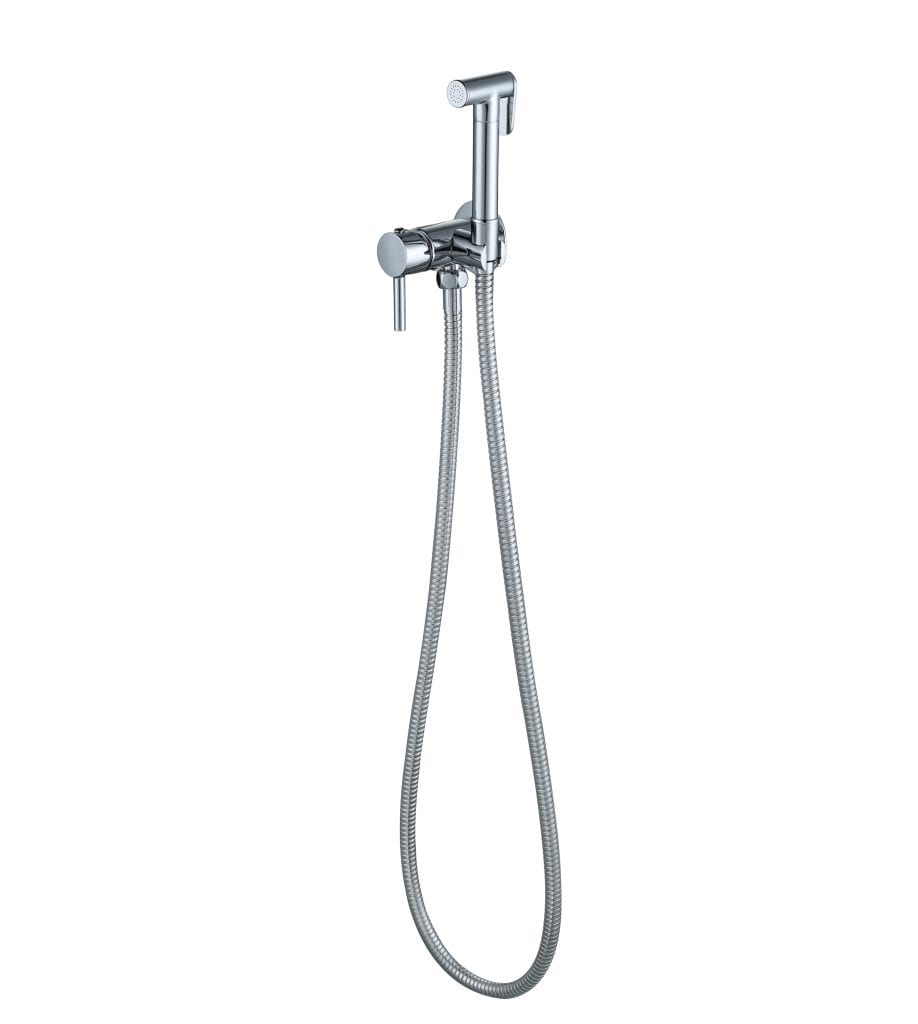 THE PERSONAL HYGIENE MINI-SHOWER ENSURES CLEANLINESS AND A GOOD DISPOSITION OF ITS USER.
IN A SIMPLE WAY IT CLEANS UP THE BOWL GETTING RID OF UNPLEASANT TRACES REMAINING ON IT.
IT RESTORES A PROPER FUNCTION TO THE TOILET BRUSH
IT SAVES THE USE OF WATER (AROUND 20%).
IT REDUCES THE USE OF TOILET PAPER 3 TO 5 TIMES.
PURCHASE AND ASSEMBLY OF THE DEVICE PAYS FOR ITSELF IN 2-3 MONTHS OF USING.
THE PERSONAL HYGIENE MINI-SHOWER CAN BE ASSEMBLED EVEN IN THE SMALLEST BATHROOMS, REGARDLESS OF WHETHER THERE IS A BIDET IN THE ROOM (THE BIDET IS USED ONLY IN EXCEPTIONAL CIRCUMSTANCES) OR NOT.
THE PERSONAL HYGIENE MINI-SHOWER IS USED IN EVERY CASE, IRRESPECTIVE OF SEX AND AGE OF THE USER.
IT ENSURES 100% INTIMATE HYGIENE, AS WELL AS CLEANNESS OF THE TOILET BOWL.
DIRECTIONS OF USE ARE SIMPLE AND USER-FRIENDLY.