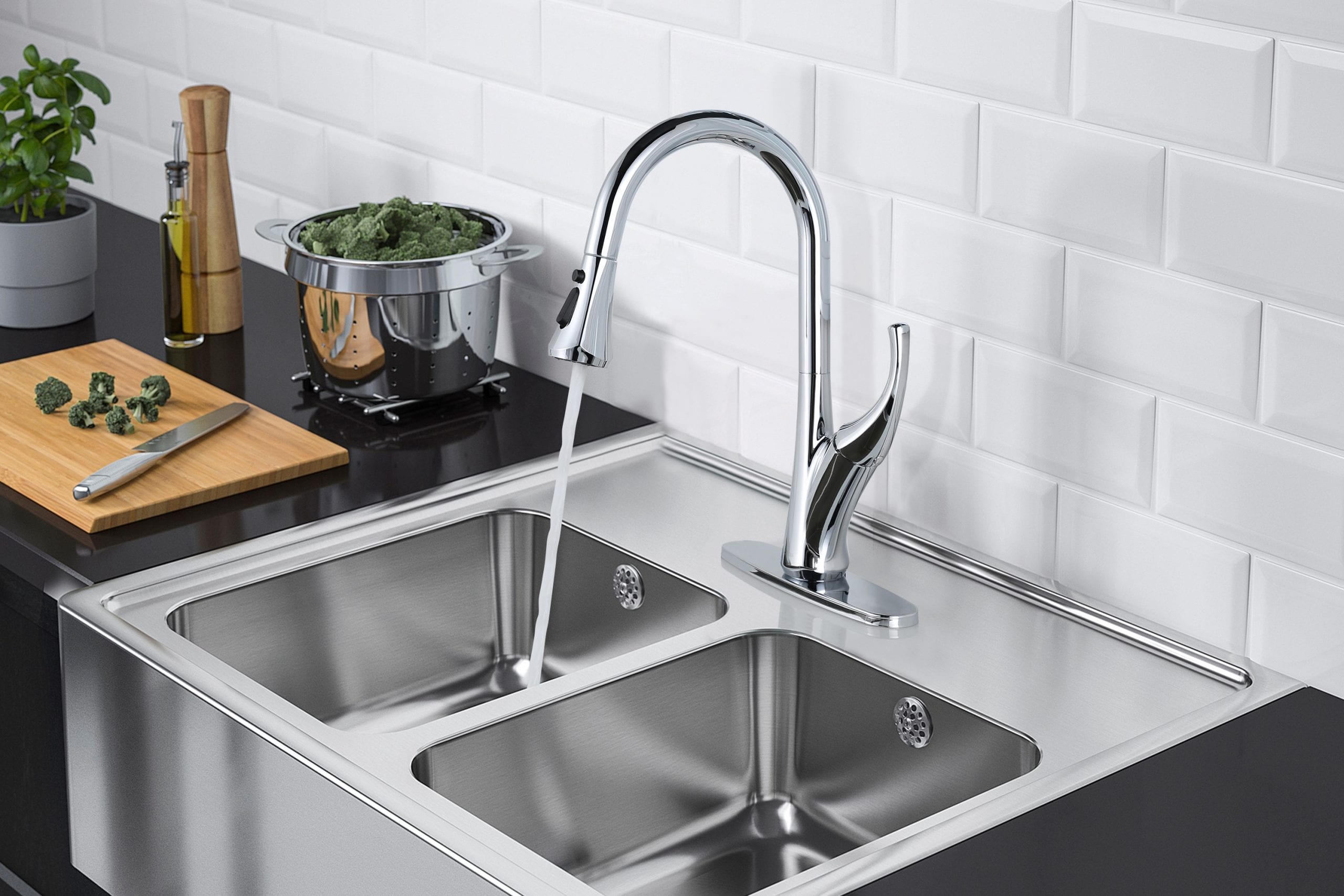 The kitchen faucet is not just an everyday item, it's actually an "hourly" consumable. This means that choosing the right seals plays a crucial role in avoiding potentially damaging leaks, unsuitable hardware and mismatched finishes.
When purchasing a kitchen faucet, there are many features and fixtures to consider. Keren Richter of New York design studio White Arrow says, "The way you work in the kitchen, the appearance you're looking for and your budget will ultimately determine the best fixtures." "Price depends on brand and style, but also on the finish you choose. Chrome is the cheapest because it's the most common, the most technologically sophisticated, and special finishes will add to your cost.
What's the right price to buy for a kitchen faucet? This depends on personal finances and preferences. On the low end, a kitchen faucet will cost around $30 to $300. For mid-range options, you'll find a wider selection of styles starting at around $500 and climbing to $1,000. At the high end, prices can climb into the thousands of dollars, although $1,500 is a good starting point. Here, you'll find more unique designs, finishes and customization options as well as excellent quality. You can choose an economy model for basic water needs, or a cost-effective model, depending on your personal needs.
Quality of interior parts
Quality is the number one consideration when choosing a faucet. "Why is there a lovely leaky faucet?" Delia Kenza of Brooklyn-based interior designer Delia Kenza Interiors says. After all, water is one of the most destructive elements that any fixture in your home will suffer from.
Interior parts are more important than exterior parts. Make it a priority to shop for sturdy brass valves and screws. You can order the missing parts from a company that purchases faucets from if individual parts break during use, such as screws, joints and the like. If the faucet was purchased casually, many of the plumbing parts may not be available at your local hardware store. You may have to buy a new faucet if you can't get the same type of screws as the faucet. In that case, it's easier to buy the faucet from the Internet. When you need any faucet parts of the same model, you can contact the manufacturer by looking through your purchase history.
For a long time, all-metal fixtures have been considered the best choice for faucets. Brass is the most durable, die-cast zinc is an acceptable material, and chrome-plated plastic is the most economical option. However, new ceramic disc valves are becoming increasingly popular as they are extremely reliable and are starting to cost less.
The valves ensure that you get water at the right speed and temperature and are available in four types: spherical, disc, cartridge or compression. Ceramic disc valves are the latest in tap technology. Two discs control flow and seal when locked together. These are the most expensive, but also the most reliable. Cartridge valves are also good, preferably all metal. Since it is all one piece, you will only need to replace the cartridge if it does leak. Compression valves and ball valves are the cheapest, but are known to leak.
There are several types of valve cartridges for faucets, including rubber cartridges, ceramic cartridges and stainless steel cartridges and shaft rollers. The ceramic cartridge is a new generation of valve core material, good sealing performance, physical stability, long service life, generally normal use in more than 10 years. The price is low, and water pollution is small, but the ceramic texture is brittle and easy to rupture. The advantage of axle roller spool is that the handle rotates smoothly, easy and simple operation, comfortable and easy to feel, resistant to aging and abrasion. The stainless steel ball valve is a kind of faucet spool with high-tech content, especially suitable for areas with poor water quality.
Style and function
In the faucet, style and function go hand in hand. Richter says: "We asked some questions about functionality (do customers need a separate manual sprayer or a single nozzle with a built-in nozzle?) , but matching the style of the home's décor is vital." "Bridged taps offer a more farmhouse look; long, eye-catching arched taps add an elegant and sleek look to contemporary kitchens; and more practical taps for industrial kitchens."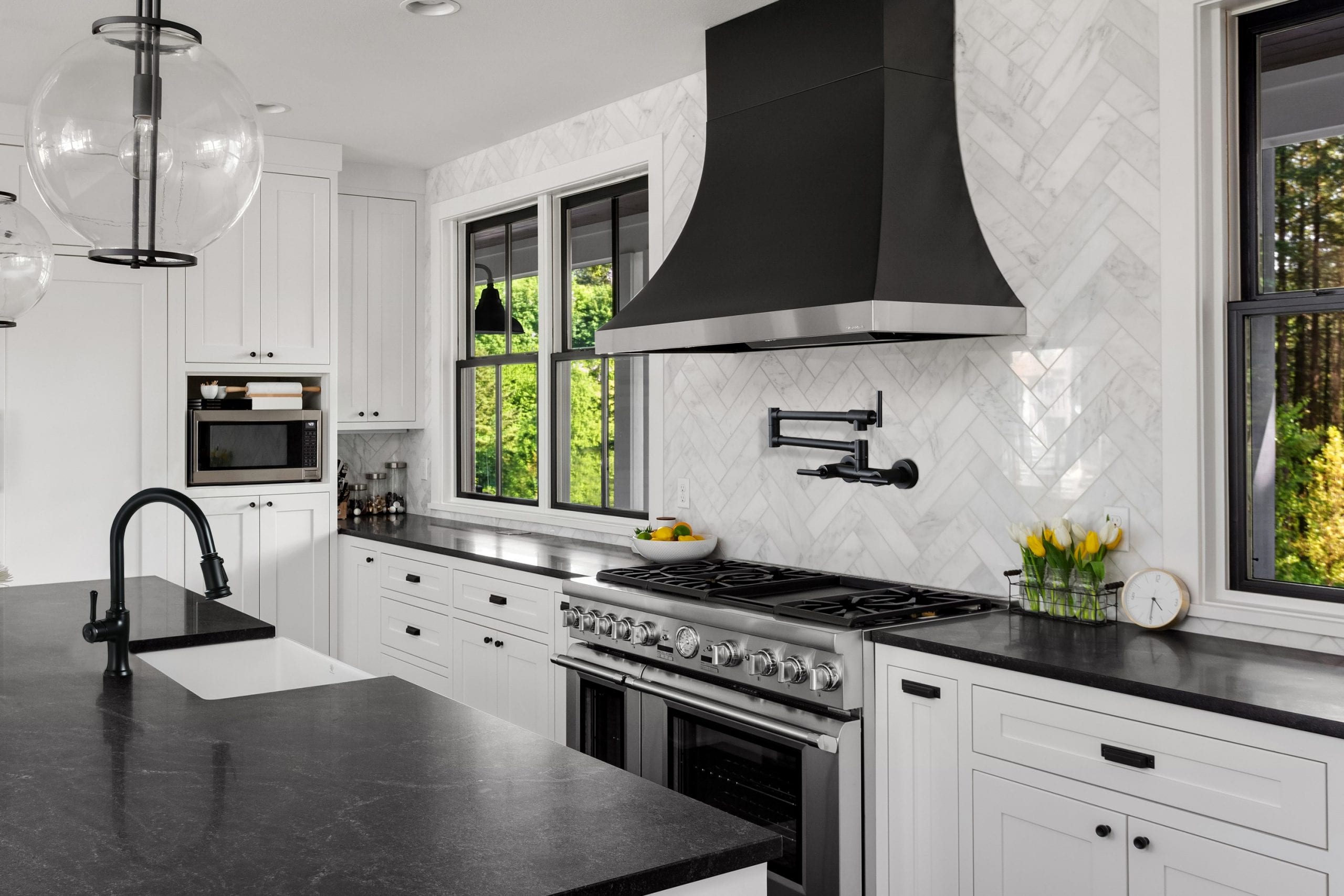 The sink is usually located front and center in the kitchen, a trendsetting piece. Says Richter, "The contours, materials and finishes should all work together." "I do think that if all other decisions are made correctly, choosing the right fixtures can really make or break the design of a kitchen or bathroom."
To sum up, how much should you spend on your kitchen faucet when you're renovating or replacing it? There are many varieties of kitchen faucets, depending on your own economic situation and preferences. A single faucet will cost you more than a dozen dollars; a double faucet will cost you from a few dozen to a few hundred. Pictures and descriptions of the faucets are available on the website, so you can pick the right one for you to buy online.