For your reference, here I list the source of this article:
·China faucet industry
·History of Kaiping city
·Industry development
·Famous faucet brand
·VIGA factory introduction
·VIGA Main market
Let's get started, enjoy it.
1.China Faucet Industry
Fujian is the earliest region to start OEM faucets. At present, many customers also purchase from here. Among them, the famous brands are Jiu Mu(brand: JOMOO), Huihuang(brand: HHSS), Shenluda(brand: SLNLOT), Zhongyu(brand: JOYOU), and so on.
Yiwu in Zhejiang is known as a commodity city. He used his layout early to establish his own sales channels. The factories in this area are mainly concentrated in Taizhou city and Wenzhou city.
The main source of customers in Zhejiang is from Southeast Asian countries, because their prices are very favorable, but the quality will be much worse than Kaiping and Fujian.
Kaiping started to manufacture faucets relatively late,  it mainly is OEM production at the beginning.
Later, it was independently manufactured and developed a brand. The quality of the Kaiping faucet is the best in the three regions, but the price is also a little high.
The main customers of Kaiping are North American and European markets, who are chasing the high quality.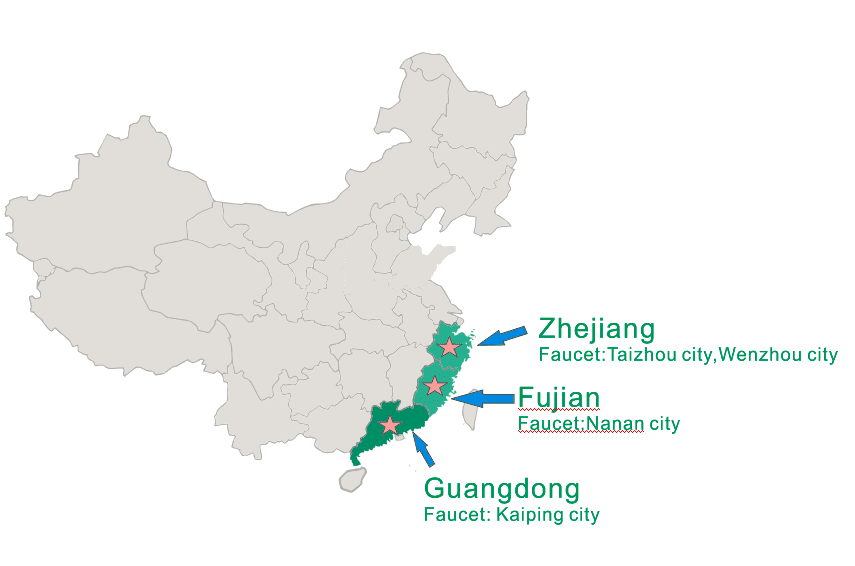 2.History Of Kaiping City
In the early stage of reform and opening up, Shuikou Town has made rapid economic progress and has a comprehensive economic strength. It is one of the most active towns in Jiangmen. Kaiping Shuikou Plumbing and Sanitary Ware Industry is the industry representative of Guangdong and also represents the development level of the same industry across the country. Since 1958, after more than 30 years of development and expansion, the plumbing and sanitary ware industry in Shuikou has grown and got strong from a small and weak. up to now, the product has developed into thousands of series, from imitation to our own independent research and development design, from simple OEM to independent brand management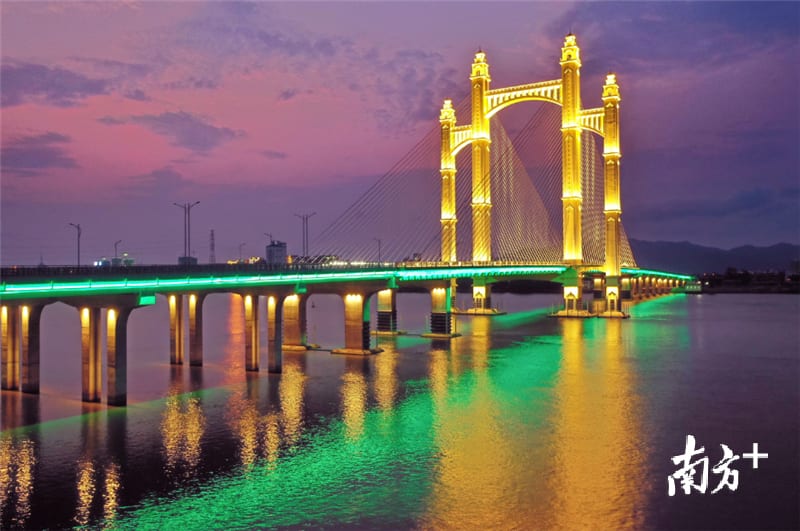 From manual to modern complete sets of equipment, the plumbing and sanitary ware industry in Shuikou Town has undergone earth-shaking changes. Shuikou Town has formed "raw material supply, product development and design, product processing, core component production, product processing machinery manufacturing, leading enterprises Leading, participating in the formulation of national standards, brand sales" has a perfect industrial chain, has a high reputation in the same industry at home and abroad, and its products are exported to more than 200 countries and regions around the world. It is the top three domestic plumbing and sanitary production bases with the highest proportion of foreign sales, It is known as the center of sanitary ware production and faucet export with the best domestic concentration, the most complete industrial chain, the largest industrial scale, the highest overall enterprise quality and the largest development potential.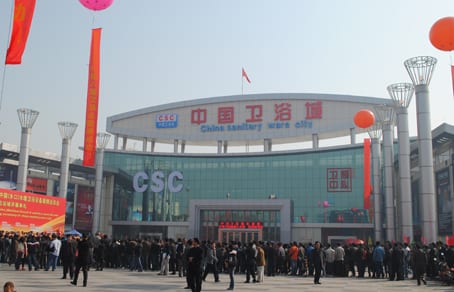 3.Kaiping Industry Development
The famous brand of the plumbing and sanitary ware kingdom is well-known throughout the country and even the world, and has been awarded "China Faucet and Sanitary Ware Manufacturing Base", "China Plumbing and Sanitary Ware Manufacturing Base", "China Plumbing and Sanitary Ware Hardware Export Base", and "Guangdong Plumbing and Sanitary Ware International Purchasing Center" ", "National Demonstration Base for the Transformation and Upgrading of Foreign Trade", "Kaiping City Shuikou Export Plumbing and Sanitary Product Quality and Safety Demonstration Zone" and other honorary titles.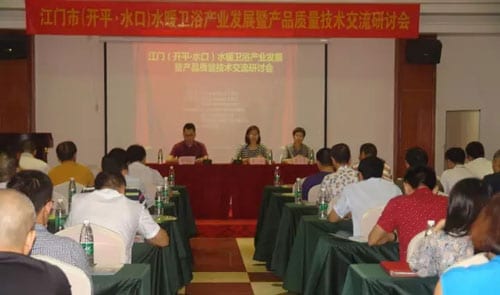 At present, the proportion of domestic and foreign water and sanitary ware in Shuikou Town is about 3:7, and the products are mainly exported to more than 200 countries and regions on five continents. In 2013, Shuikou Town was recognized as a national foreign trade transformation and upgrading demonstration base by the Ministry of Commerce. Subsequently, it passed the acceptance in December 2015 and officially became the country's first provincial-level quality and safety demonstration zone for exported plumbing and sanitary products.
In April 2016, Shuikou Town successfully passed the review of China (Shuikou) faucet production base inspection. In May 2018, as recognized by the Ministry of Commerce, Shuikou Town of Kaiping City was once again awarded the title of National Foreign Trade Transformation and Upgrade Base (Plumbing and Sanitary Ware). In recent years, the export growth rate of Shuikou's sanitary products has been above 20%. In the past three years, there has been no foreign notification and recall of exported plumbing and sanitary products, and it has been in a leading position among the three major domestic sanitary production bases.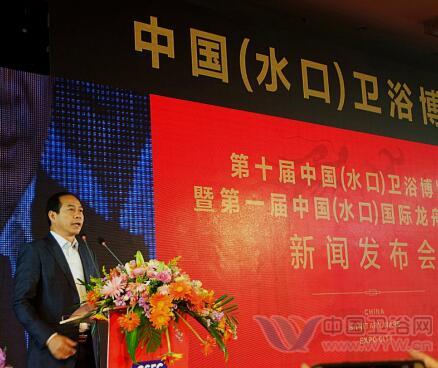 4.Famous faucet brand
In 2019, there are more than 700 domestic and foreign enterprises engaged in the production of plumbing and sanitary ware in the Shuikou Plumbing and Sanitary Ware Industrial Cluster. There are more than 1,300 individual industrial and commercial households involved in R&D, production, sales, and trade, and more than 10 factories have an annual output value of more than 100 million yuan. Such as Huayi(brand: Huayi), Xien(brand: CAE), Xiongye(brand: Springsan), Delica(brand: Delica), Shengfa(brand: EBT), Caizhou(brand: PASGO), etc.
More than 60,000 employees, including nearly 5,000 professionals, are an important pillar industry in Kaiping City. In addition to the single-handle double-handle hardware faucet series, thermostatic faucet series, induction faucet series, and delay faucet series, there are hundreds of products in plumbing and sanitary products in Shuikou Town. So far, the town's enterprises have more than 160 independent brands, and have won many honorary titles in terms of product quality. The "Chaoyang" brand bathroom is "China's well-known trademark". Huayi(brand: Huayi), Caizhou(brand: PASGO), Xiongye(brand: Springsan),Xien(brand: CAE), Weixiang(brand: WIDE) , Chaoyang(brand: CME), and many other products are "China's well-known brand bathroom products", "Chinese green faucet."
5.VIGA factory introduction
Professional Manufacturer
With 12 years experience, we specialize in the development, design, manufacturing and sales of bathroom faucet, kitchen faucet and bathroom accessories
Certified Quality
We have obtained various certifications such as cUPC, CE, ISO9001, BSCI, TISI. We are a professional faucet manufacturer, we proceed every step by rule, and our quality win customer's trust.
Global Trade
We participate in various exhibitions such as Canton Fair, Shanghai Bathroom & Kitchen exhibition (KBC), International Builder Show in U.S.A, IDEO BAIN in Paris. We established a business relationship with clients from over 70 countries.
Wholesale And Retail
We partner with Alibaba and Amazon to establish a variety of B2B and B2C platforms. We have the ability to assist our clients to win different sales models.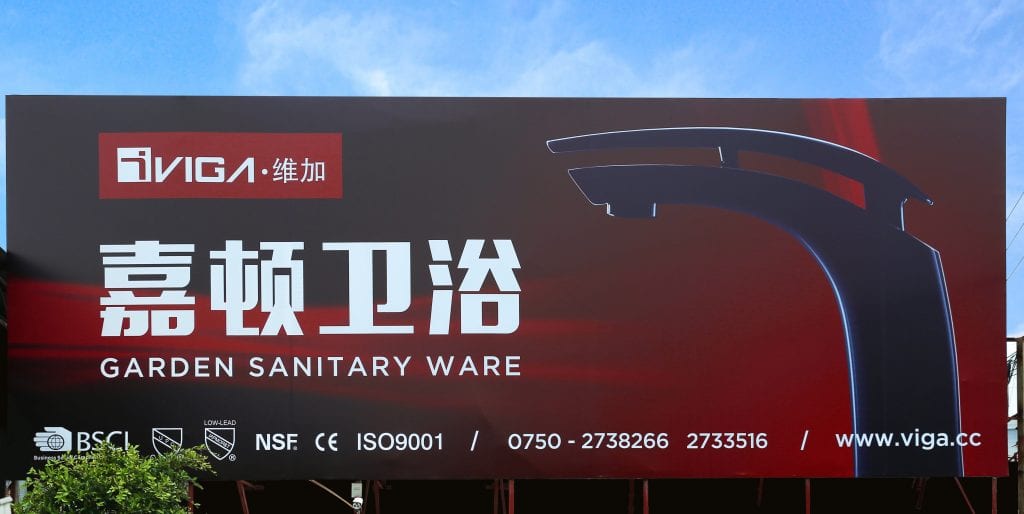 6.VIGA Main market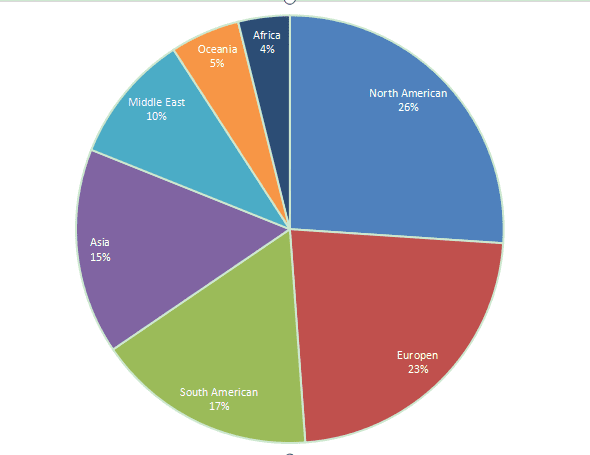 Welcome to contact us:info@vigafaucet.com
Many thanks