TOTO Vietnam's Fourth Factory Goes Into Operation, Increasing Production Capacity By 1.4 Times
TOTO announced on July 8 that its fourth factory and logistics center in Vietnam is officially in operation. The plant will increase its production capacity in Vietnam by 1.4 times.
The fourth factory covers an area of about 240,000 square meters (including the three factories), with a total construction area of about 100,000 square meters and three floors. It produces water tanks and other bathroom accessories with an annual capacity of about 1 million pieces and a total investment of 13.4 billion yen.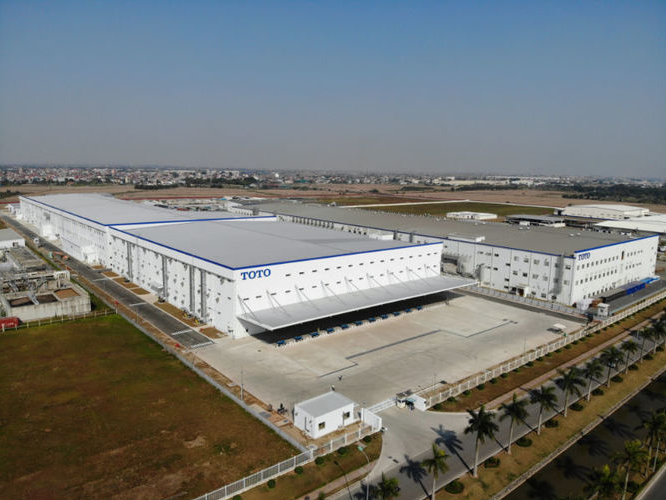 The new factory is located on the same land as the third factory in Vietnam, which began operations in 2018, with a total project cost of about 13.4 billion yen.
In addition, the TOTO Vietnam North Faucet Parts Plant is also scheduled to start operation in March 2024.
TOTO Vietnam was established in Hanoi in 2002. In 2004, the first plant went into operation. In 2006, the second plant was put into operation. In 2018, the third factory in Hinh An Province was put into operation and has been supplying sanitary ware to Vietnam and Asia/America.
In February 2020, it started construction of the fourth factory in the second industrial park in Hoang An Province, Thanh Long.